How To Play Eddie Vedder's Dream A Little Dream on Ukulele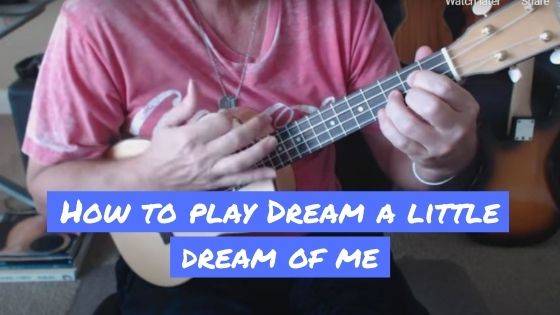 A Little Info About This Lesson
Ozzie Nelson first recorded "Dream a Little Dream of Me" in February 1931. The music was written by Fabian Andre and Wilbur Schwandt, with lyrics by Gus Kahn. Over the years, there were 60 recorded versions of this song. With Cass Elliot holding the lead vocals in 1968, The Mamas & The Papas rendition gained the highest chart ratings.
Eddie Vedder of Pearl Jam recently made a recording of the song using his ukulele. His version has a really cool vibe, so we decided to share it with you. Jeff made the arrangement as simple as possible so it would be easier for beginners to learn the song. It has some really nice chords with single notes and chord enhancement. Play this 1931 classic on your uke and strum it with friends and family at your next family gathering. Enjoy!
Jeffrey's Instructional Video
---
Book A Free Lesson with Jeffrey Thomas
Jeff is offering a free 30 minute lesson over Skype to ukulele players of any level. Jeff is the best in the business and can provide expert knowledge on mastering "Dream a Little Dream of Me " and many more songs of your choice. Jeff is a friend of ours at UkuleleMate and has been teaching Aussie students for many years, we can't speak highly enough of him. We encourage you to go ahead and schedule your free lesson today.