Our review
Premium metal capo for your ukulele. It is ultra lightweight, made from aircraft grade aluminium. It has a quality steel spring from Japan and it is fast to clip on and off. It will cause no scratches or fret buzzing on your ukulele. This is the top of the line ukulele capo.
A ukulele capo is useful when learning to play the uke as it allows you to play different keys much easier. Its a great way to fast track your ukulele playing. The capo simply clamps across the strings on the ukulele and holds them down at a particular fret. Its an easy way to raise the pitch without having to use the tuning keys.
This particular capo can be used for all size ukuleles as well as guitars.
Joel Carr
Owner, UkuleleMate
What you get with your ukulele: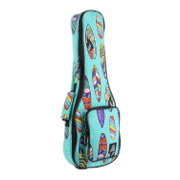 Your choice of ukulele bag between 18 options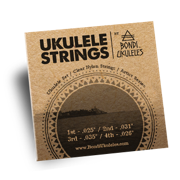 A complete set of spare strings to back you up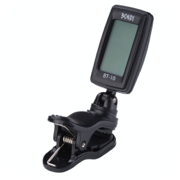 Tuner with LCD display to always give you that sweet sweet sound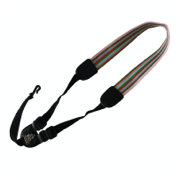 Adjustable soft cotton ukulele strap for perfect balance and comfort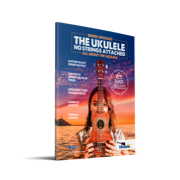 68 page ukulele book to guide you through your practice
6-pack of custom designed ukulele felt picks for the classic mellow tone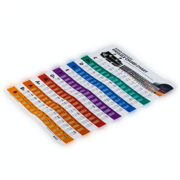 Foldable A3 chart with 156+ chords to give you quick reminders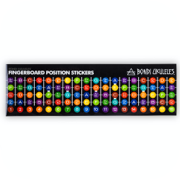 A set of fretboard "learn to play" stickers to guide you in your first days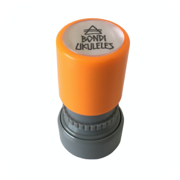 Self-inking ukulele chord stamp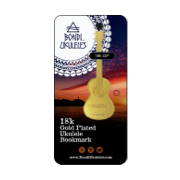 Gold plated ukulele bookmark so your uke's always on your mind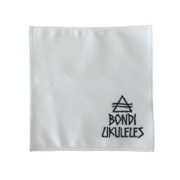 Ultra-soft microfiber cleaning cloth so your uke is always stunning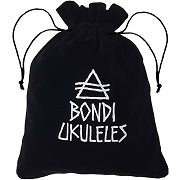 Organic cotton bag for your accessories to take them all with you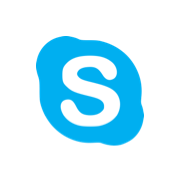 30-min lesson over skype with a pro to point you in the right direction

Plus 16 tips & tricks emails to keep you motivated and learning with over the shoulders video tutorials.
Capo review
I bought a capo to go with my new Ukulele. Don't know yet if I'll have a lot of use for it and I think it is very well made and gets the job done (if it should need doing). I reckon that I want to have a good capo should the need arise rather than be caught without one. So, I was happy to take advantage of the offer made when I purchased my Ukulele and I'd do it again.
Deluxe Ukulele Capo
I am just a little more than a beginner Ukulele player, however, I had no idea what a CAPO was or how to use it. All I can say now is WOW thank goodness I purchased this item. I have bought several items from Ukulele Mate and as always every item was perfect. Whether I buy another Ukulele or any of the super accessories I will always purchase from UKULELE MATE not only for the low prices but for their genuine interest in their customers. Thank you again Ukulele Mate and their staff. Geraldine.
Excellent
Capo is great, service was fantastic.
Good capo
Does exactly what it is meant to do and does it well.
Love all the products I have purchased and your delivery is excellent..
Thank you 🙏
Fabulous
Brilliant service was fast to arrive & I like being able to support Australian owned businesses!
Other products you might like