Our review
The Cordoba 30T Ukulele is a real gem that combines exceptional craftsmanship, top-notch materials, and a sound that will blow you away. This ukulele is designed to make your music shine, whether you're a seasoned player or just starting out.
Crafted with care, the Cordoba 30T features a solid mahogany top, back, and sides. Why does that matter? Well, it gives this ukulele a warm and rich sound that you won't be able to get enough of. Strumming or fingerpicking, every note will come through with clarity and depth, making your melodies truly sing.
The concert-sized body of the 30T hits that sweet spot between comfort and volume. It's just a little larger than a soprano ukulele, which means it packs a punch in terms of sound projection. Whether you're playing on your own or with friends, this ukulele will make sure you're heard and your music fills the room. Plus, the smooth satin finish gives it a touch of class that'll make you feel like a pro.
Playing the Cordoba 30T is a dream come true. The mahogany neck and rosewood fingerboard offer a smooth and comfortable playing experience. The frets are perfectly spaced, making it easy to hit the right notes and slide along the fretboard effortlessly. No matter your skill level, this ukulele will inspire you to create beautiful melodies and explore new musical horizons.
The Cordoba 30T also comes with some top-notch features, like a bone nut and saddle, which add to its sustain and tone. You'll notice the difference as your music resonates with a rich and balanced sound. And don't worry about staying in tune—the high-quality tuning machines will keep your ukulele in perfect harmony, gig after gig.
The Cordoba 30T Ukulele is a real testament to Cordoba's commitment to quality and musical excellence. It's an instrument that's made with love and designed to bring out the best in your playing. So go ahead, let your musical brilliance shine with the Cordoba 30T and get ready to create some unforgettable tunes.
Joel Carr
Owner, UkuleleMate
See this ukulele in action
If video is not loading correctly, please refresh page
Specifications
Description
Dimensions
66cm
23cm
Included add ons
Tuners

Grover Nickel

Strings

Aquila New Nylgut 15U
Colours & Materials
Top

Solid Mahogany

Back/Sides

Solid Mahogany

Soundhole

Abalone

Fretboard

Rosewood

Bridge

Ebony

Nut & Saddle

Black Tusq

Finish

Gloss

Logo

Cordoba Logo-Debossed
What you get with your ukulele:
Your choice of ukulele bag between 18 options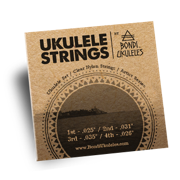 A complete set of spare strings to back you up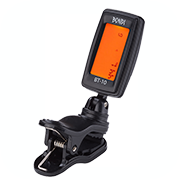 Tuner with LCD display to always give you that sweet sweet sound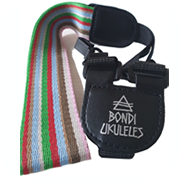 Adjustable soft cotton ukulele strap for perfect balance and comfort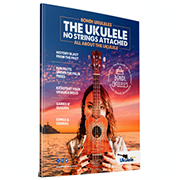 68 page ukulele book to guide you through your practice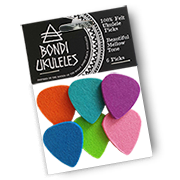 6-pack of custom designed ukulele felt picks for the classic mellow tone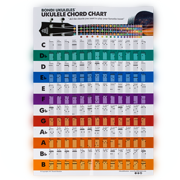 Foldable A3 chart with 156+ chords to give you quick reminders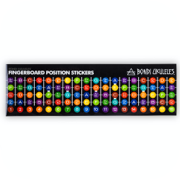 A set of fretboard "learn to play" stickers to guide you in your first days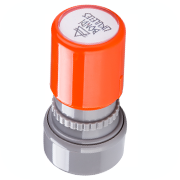 Self-inking ukulele chord stamp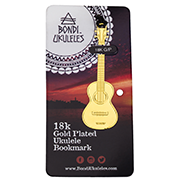 Gold plated ukulele bookmark so your uke's always on your mind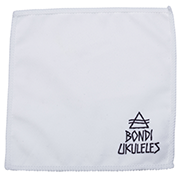 Ultra-soft microfiber cleaning cloth so your uke is always stunning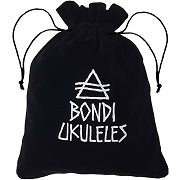 Organic cotton bag for your accessories to take them all with you
30-min lesson over skype with a pro to point you in the right direction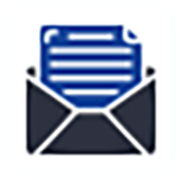 Plus 16 tips & tricks emails to keep you motivated and learning with over the shoulders video tutorials.
FAQ
All ukuleles under $1000 are made in China. There are a handful of instruments made in the USA/Australia but they come with a hefty price tag and aren't always worth the price. Often the more affordable instruments are just as good, if not better. At ukulelemate, we have tested thousands of instruments and found the sweetspot where quality meets value.
 
Yes you can! We have the best returns policy in the Australian music industry. No matter what you buy from us, we will take it back within 60 days and give you a full refund for the original purchase. What's even better - we pay for the return shipping. It's simple and easy. 
We offer a lifetime warranty on all products. You won't find this anywhere else in the world, most music stores offer 12 months, maybe 24 months if you are lucky. We sell products that are high quality and will last. We stand behind them with a lifetime warranty. 
What's you quality control process like? 
Each ukulele that leaves our warehouse will undergo a strict QC and setup process by our experienced staff. The setup process if fairly similar for all instruments but we will spend more time on the more expensive models. The budget models will receive all of the crucial checks but we won't spend as much time on things such as fretboard lemon oil. 
 
We package the ukes extremely well with our own thick custom made boxes. Each year we ship thousands of ukuleles all across Australia and the world. We guarantee you will receive a uke in 100% perfect condition. 
All orders before 4pm are dispatched the same day. We choose the fastest courier based on your postcode. Over 80% of our orders arrive in 1-2 days. If you live in a rural area, it will take a couple of extra days, but we will make sure it's dispatched fast and with the best courier possible.  
Other products you might like