Free Ukulele Songbook & Gold Bookmark
This 55-page book is jam-packed with facts and information about your brand new ukulele. It contains tips and detailed instructions on how to use your free accessories. You will also find basic ukulele "how-to" tips specifically for beginners.
The book also features over 30 ukulele songs with chords. There are songs suitable for 4 year olds all the way through to classic hits for the older folks! Also included is some trivia and games! Purchase any ukulele and you get this perfect little A5 book that fits right in your ukulele bag.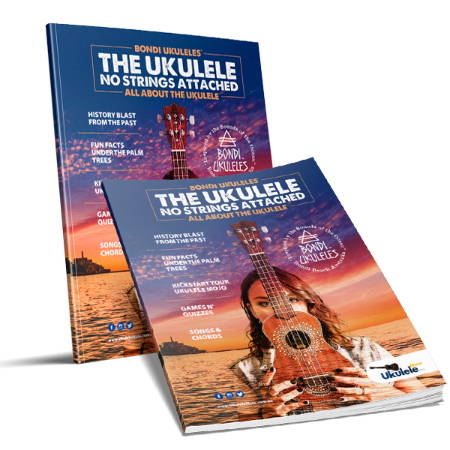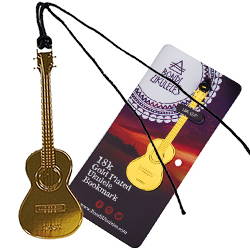 As a welcome gift, we included a gold-plated ukulele bookmark to complete your songbook!
It's approximately 7x3 cm and comes with a paper card bearing our brand.
Now you can tag your favorite song and immediately jump to that page while practicing. You don't have to worry about forgetting the page you left off your previous session. It's a perfect match!