Our Top 7 Christmas Gift Ideas for Ukulele Players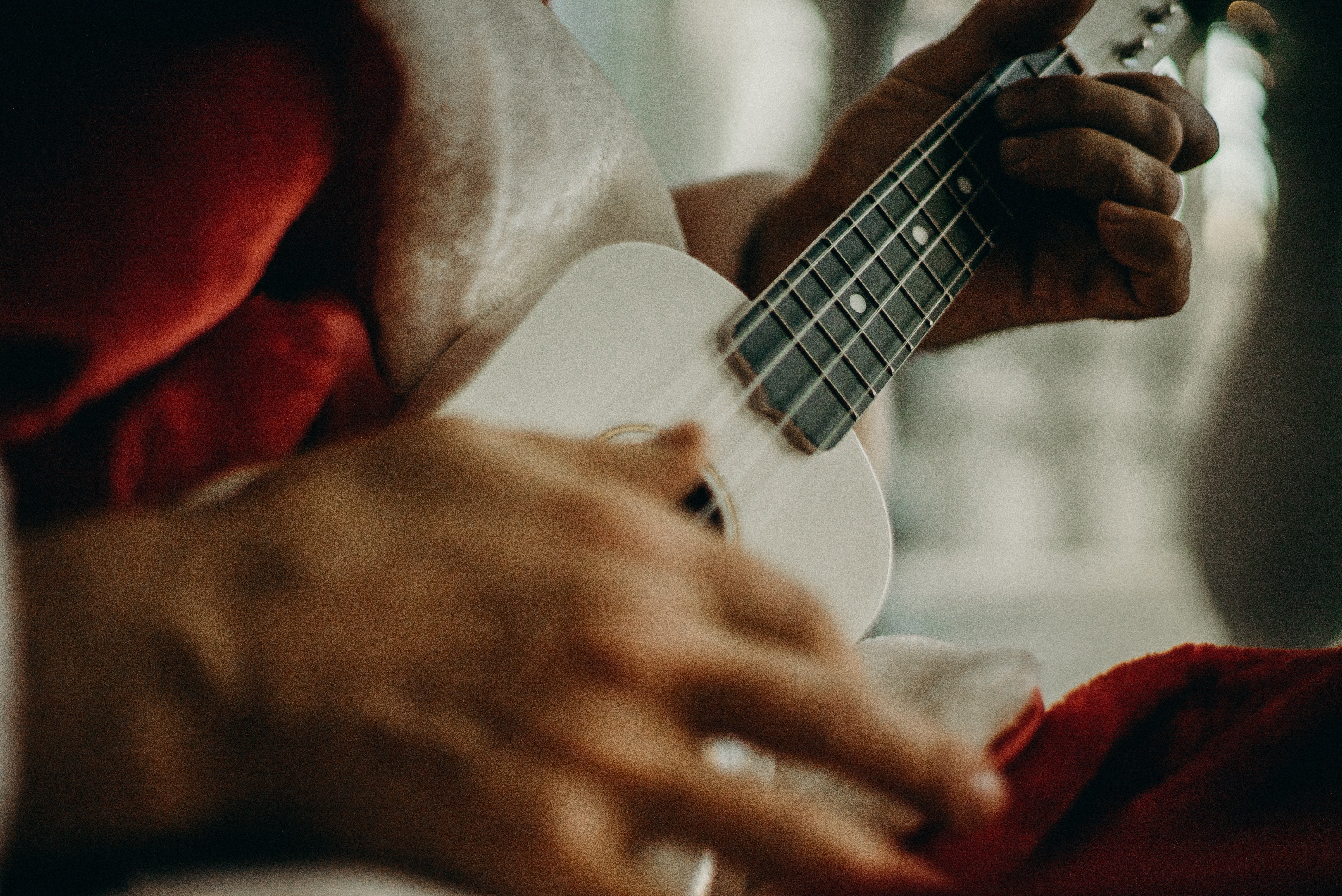 Trying to find ukulele Christmas gift ideas to give your loved ones (or maybe just something for yourself)? In case you're still undecided about what to buy, don't worry; we have you covered.

To help get you organized and make every ukulele player happy on Christmas day, here are some great ideas for a range of budgets...
Speakers
Get ready to rock with the Aroma Amplifiers and their powerful performance! This mini marvel is equipped with a rechargeable battery and can be charged via USB, power bank or 240V - perfect for on-the-go use. Music-wise, it has a Bluetooth connection, so you don't have any playback problems. In addition to being convenient to carry around, it packs plenty of power when needed. Stylish yet mighty, this little amp definitely makes an impression without breaking your wallet!
 Hard cases
 If you're taking your ukulele to a far-off land or just cherish it like family, then it's time to invest in the ultimate protection: a hard case! Keep your precious musical companion safe on those longer journeys.
Capos
The ukulele capo gives players the freedom to switch up their sound without sacrificing that signature open-string chord resonance. So if you're looking for a way to spice things up and give your tunes some extra oomph, consider investing in one of these handy little devices!
 Ukulele Straps
With the help of a strap, you can focus on playing – not balancing! Your left hand don't have to take responsibility for keeping your uke in place; it's now taken care of by the trusty old strap. So get ready and play away - no worries about dropping that precious instrument mid-strum anymore!
Colourful and Trendy Ukulele Gig Bags
Looking to transport your instrument on the go? Avoid being weighed down by a bulky hard case and opt for an economical, lightweight gig bag. Offering all of the same protection at half the price (and heft!) you can now sling it onto your back with ease - ready whenever, wherever inspiration strikes!
Ukulele Stands
Leaning a ukulele against a chair or table leg is the surest way to incur misfortune — like your precious instrument tumbling off and crashing into pieces. That's why we recommend investing in stands: they give you extra peace of mind, so everyone will have one less thing to worry about!
Ukulele Strings
Invest a little and give your ukulele the treatment it deserves! Your ears will thank you for upgrading to a set of high-quality strings that'll revive or improve its sound. You'd be surprised at how much better an affordable uke can perform with superior strings installed - just like giving it a breath of fresh air!
Final Thoughts
Gift buying can be stressful at times, but having a checklist will make it easier. We hope this list has given you some inspiration for gift ideas. All of the items on this list would be perfect for ukulele players, so it ultimately comes down to budget and availability. So what are you waiting for? Grab a gift now before they go out of stock. Happy shopping!