Mother's Day Gift Idea: Why the Ukulele is the Perfect Mother's Day Gift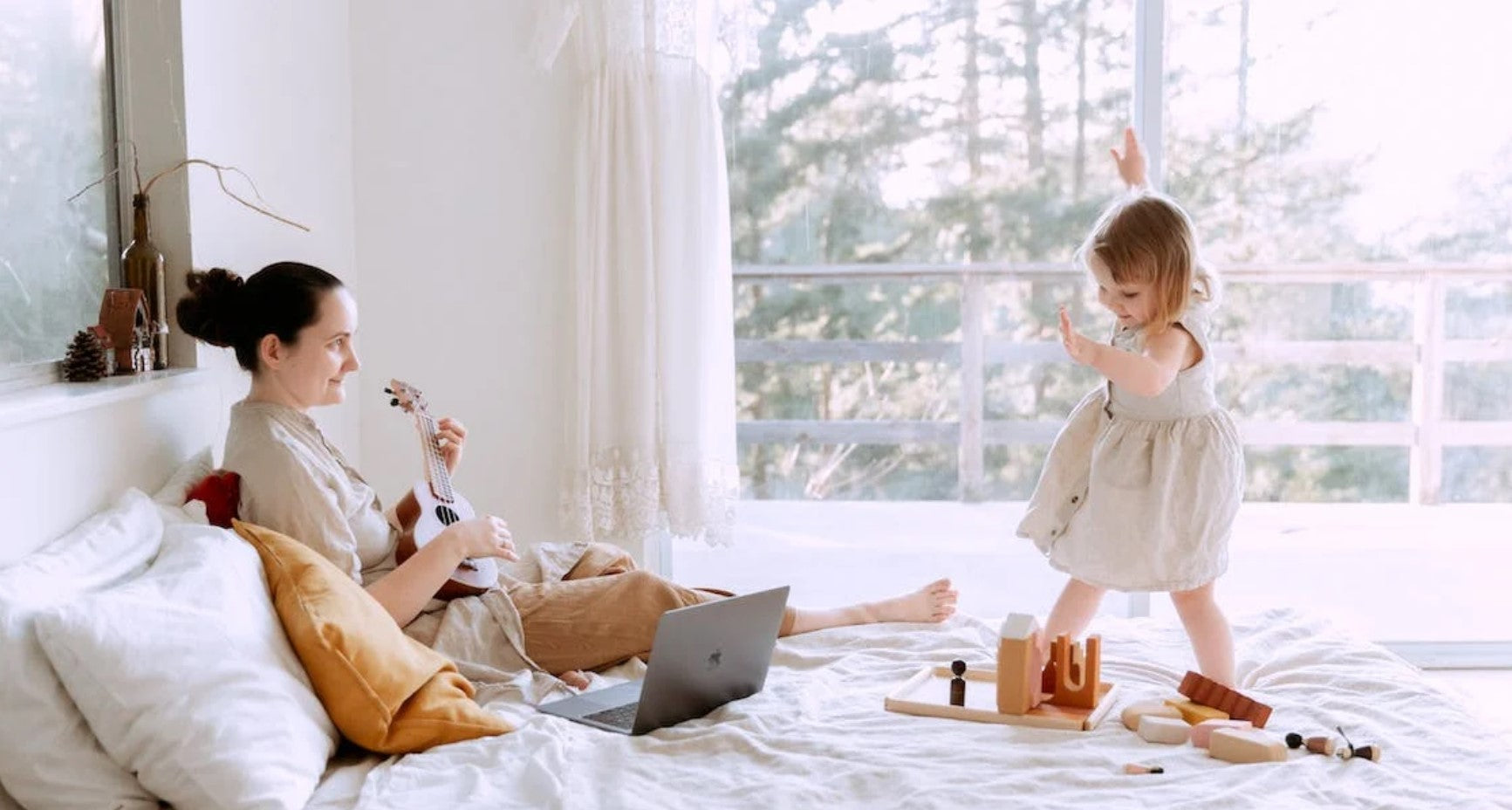 Are you tired of giving your mum the same old Mother's Day gifts year after year? Flowers, chocolates, jewellery—they're all great, but let's be real, they're getting a little stale.

This year, why not switch things up and give your mum a gift that's fun, unique, and musical?

That's right, I'm talking about the ukulele. Here's why the ukulele is the perfect Mother's Day gift idea, and why you should consider buying one online.
It's a Fun and Relaxing Hobby
Playing the ukulele is a great way to unwind and destress after a long day. And let's be real, mums could always use a little more relaxation in their lives. Plus, it's a fun and playful instrument that can bring joy to anyone who picks it up. Learning how to play the ukulele is a great hobby that your mum can enjoy on her own or with friends and family.
It's Easy to Learn
You might be thinking, "But my mum doesn't know how to play an instrument." That's okay! The ukulele is actually one of the easiest instruments to learn how to play. With just a few chords, your mum can start strumming along to her favourite songs in no time. And with so many online resources available, she can learn at her own pace from the comfort of her own home.
It's Affordable
Let's face it, some musical instruments can be pretty expensive. But the ukulele is one of the most affordable instruments out there. You can find a decent ukulele for under $50, making it a great gift option if you're on a budget. Plus, with so many online retailers selling ukuleles, it's easy to find a good deal.
It's Portable
One of the great things about the ukulele is how portable it is. It's small enough to take with you on the go, whether you're going to the beach or a friend's house. And with so many travel-sized ukuleles available, your mum can even take it on a plane without worrying about it taking up too much space.
It's a Unique Gift
Let's be real, how many mothers do you know who own a ukulele? Probably not many. That's what makes the ukulele such a unique and special gift. It shows that you put some thought and effort into finding something that your mum would really love. Plus, it's a gift that she can show off to her friends and family.
Ukulele is a stress-reliever
Playing music has been shown to have numerous benefits for mental health, including reducing stress and anxiety. When you play the ukulele, you focus your attention on the music and the instrument, which can be a great way to unwind and take your mind off of any worries or stressors in your life. This makes the ukulele a great idea for Mother's Day gift for mums who lead busy or stressful lives, as it provides a way to relax and unwind.
Ukulele is a social instrument
The ukulele is often associated with Hawaiian music and culture, but it's actually a versatile instrument that can be used to play a wide variety of genres, from pop to rock to folk. Because it's a relatively easy instrument to learn, it's also a popular choice for group music-making. Ukulele groups have become increasingly popular in recent years, and many cities have ukulele clubs or meetups where players of all levels can come together and play music. This makes the ukulele a great gift for mums who enjoy socializing and meeting new people.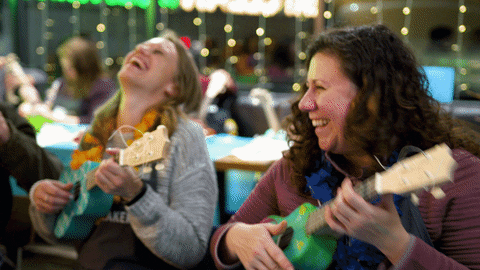 Ukulele is a great way to stay active
Playing the ukulele requires hand-eye coordination and finger dexterity, which can help keep the mind and body sharp. Learning and practising new songs can also be a great way to challenge the brain and improve cognitive function. Additionally, playing the ukulele can be a physically active activity, as it requires holding the instrument and strumming or picking the strings. This makes the ukulele a great gift for mums who want to stay active and engaged in their hobbies.
Ukulele is a meaningful gift
Finally, the ukulele is a meaningful gift that can bring joy and happiness to your mum's life. Unlike material gifts that can be quickly forgotten or discarded, a musical instrument is something that can be treasured and passed down through generations. Every time your mum picks up the ukulele and plays a song, she'll be reminded of the thoughtful gift you gave her and the love and appreciation you have for her.
So, now that you know why the ukulele is a great Mother's Day gift idea, it's time to start shopping online. And if you're not sure which ukulele to buy, don't worry. Many retailers offer reviews from other customers, so you can get a better idea of which ukulele would be best for your mum.

If you're looking for a fun and unique Mother's Day gift idea, look no further than the ukulele. It's affordable, easy to learn, portable, and, above all, fun. Your mum will love strumming away on her new ukulele and learning how to play her favourite songs. And who knows? Maybe she'll even start a ukulele club with her friends.