Kiwaya Artist Series Solid Mahogany Concert Ukulele KTC-1 review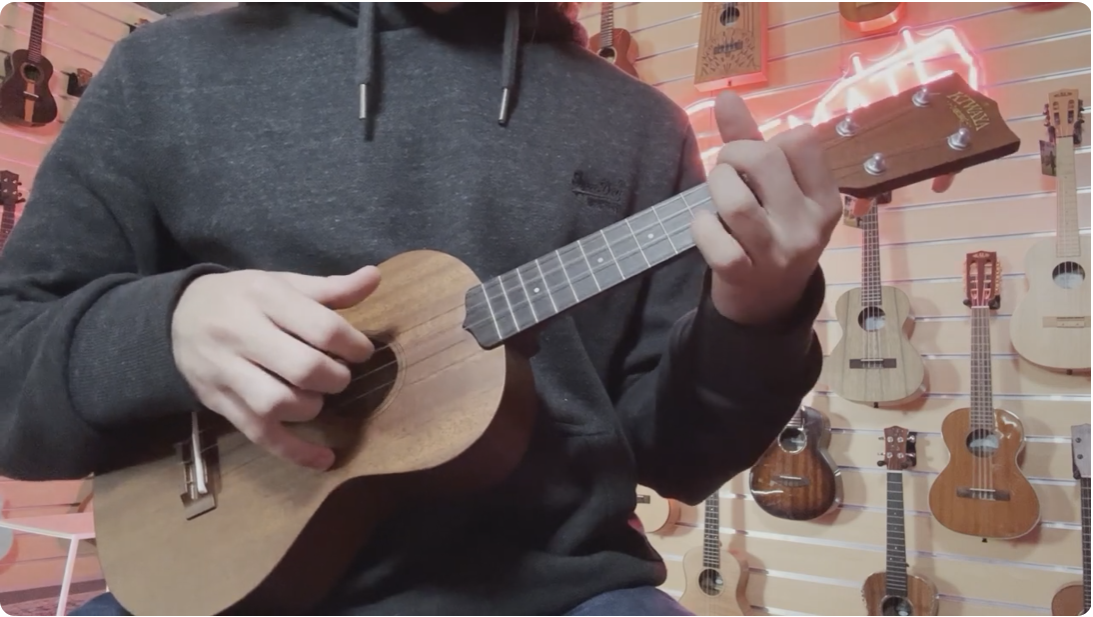 G'day, folks! If you've been scouring the land of ukuleles in search of an instrument that'll have your heart dancing like a kangaroo on a warm Aussie day, you're in for an absolute ripper of a review.
Today, we're setting our sights on the Kiwaya Artist Series Solid Mahogany Concert Ukulele KTC-1, a genuine sensation that's been making waves in the global music scene.
So, grab your Akubra hat, slap on some sunscreen, and join us on this musical journey as we delve into what makes this uke a true-blue Aussie favourite.
From strumming around a campfire under the starry Outback sky to serenading the surf at Bondi Beach, the Kiwaya KTC-1 has garnered a reputation for being more reliable than a ute on a dusty trail.
But what sets it apart from the rest of the uke pack?
We'll be diving headfirst into its craftsmanship, exploring the magic of solid mahogany, tuning our ears to its harmonious melodies, and even checking out some bonus accessories.
So, throw another shrimp on the barbie, kick back, and let's uncover what makes the Kiwaya KTC-1 a bona fide Aussie legend in the world of ukuleles.
Quality and Craftsmanship:
First up, let's talk about the build quality and craftsmanship of this beauty. Now, you don't need to be a bush tucker expert to appreciate the attention to detail that goes into crafting a top-notch ukulele.
The Kiwaya KTC-1 is made with the precision of a kangaroo's jump.
It's like having a didgeridoo in your hands, but way more portable. The folks at Kiwaya have a reputation for being sticklers for quality, and it shows in every nook and cranny of this instrument.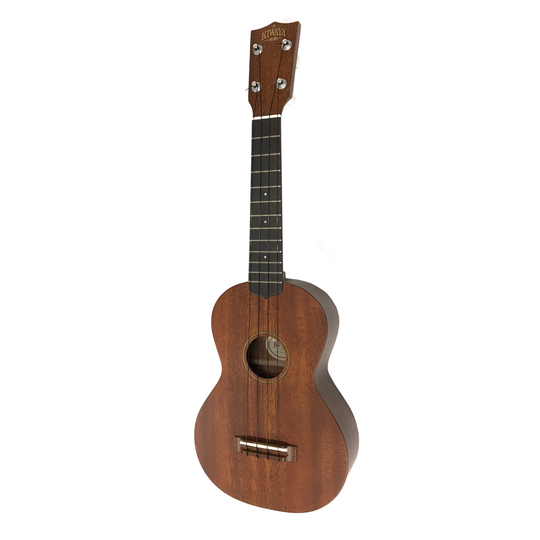 When you pick up a Kiwaya KTC-1, you can feel the sturdiness in your hands, and that's something we Aussies value.
It's like the instrument is saying, "I'm ready for anything, mate!"
So, whether you're playing around a campfire in the outback or strumming your heart out on a beach in Bondi, this ukulele is up for the challenge.
Materials:
Now, let's chat about the wood, shall we?
The Kiwaya KTC-1 is made from solid mahogany, and that's a choice wood, my friends. It's like using Jarrah for your didgeridoo – it just sounds darn good.
The solid mahogany gives this ukulele a warm and rich tone that'll make your ears tingle with delight.
You see, good old mahogany has this magical quality that brings out the best in your music. It's like the secret ingredient in a hearty Aussie meat pie – you can't quite put your finger on it, but it makes all the difference.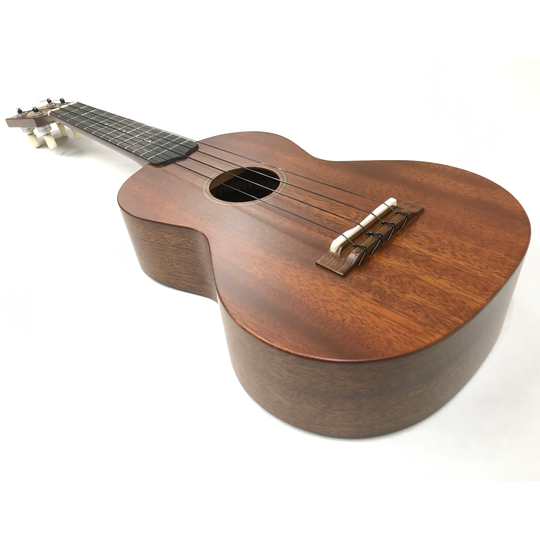 The Kiwaya KTC-1's choice of materials is a big tick in our book.
Sound:
Now, let's get to the nitty-gritty – how does this baby sound?
Well, let me tell ya, it's like the sweet sound of a kookaburra's laughter on a sunny morning. Players all over the world praise the Kiwaya KTC-1 for its clear and resonant sound.
It's got a tonal range that's as versatile as a platypus – suitable for strumming, fingerpicking, or anything in between.
Whether you're into folk, pop, or even a bit of reggae, this uke can handle it all. It's like having a didgeridoo that can play any tune you throw at it. The Kiwaya KTC-1's sound quality is like a good Aussie beer – it only gets better with time.
Accessories:
Now, here's a little bonus for ya – some packages of the Kiwaya KTC-1 may come with extra goodies like a gig bag or a hard case. That's like getting a side of chips with your fish 'n' chips – it's just bloody fantastic.
Having a gig bag or a hard case is essential for keeping your uke safe when you're on the go.
You don't want your precious instrument to get dinged up, do ya? So, if you can snag a package that includes these accessories, you're in for a real treat.
Price Range:
Alright, let's talk dollars and cents. The price of the Kiwaya KTC-1 can vary depending on the package and the accessories included. It's not your everyday, run-of-the-mill ukulele – it's a mid to high-end beauty.
But trust us, it's worth every penny.
Think of it like a hearty meal at your local pub.
Sure, it might cost a bit more than a vegemite sandwich, but the quality and craftsmanship you're getting with the Kiwaya KTC-1 are second to none.
Plus, it's an investment in your musical journey that'll pay off tenfold in the long run.
Do we recommend this instrument?
Yes, without a doubt! It's a popular Japanese instrument that's known for its quality materials, top-notch craftsmanship, and a sound that'll make you want to sing Waltzing Matilda all day long.
So, there you have it, folks – the Kiwaya Artist Series Solid Mahogany Concert Ukulele KTC-1. Whether you're a seasoned muso or just starting your musical adventure, this ukulele is a top choice.
Now, grab a Kiwaya KTC-1, strum some chords, and let the music take you on a journey down under. It's a ripper of an instrument that'll have you saying, "Strewth, this uke is bloody bonza!