Gift Ideas For Men: Are Ukuleles The Perfect Holiday Gifts For Men? Surprisingly Unique Gift Ideas For Men
Every November and December we go on a hunt for the perfect, most unique gifts for our loved ones. We don't want to give the same gifts we gave last year. And gift cards are great and all, but lack that personal touch.

I personally spend hours and hours scrolling through pages of search results looking for that one perfect gift to show my loved ones how much I care. But this scrolling brings up different variations of the same old boring gifts.

OK, maybe not boring, but come on, we can do better than that!

Question: What is the only universal gift that is loved by everyone regardless of nationality, religion, or geographic location?

Music!

Music has a way of connecting people unlike anything else. Learning a musical instrument is a fun and encouraging way to spend free time.

Speaking as a guy, it's a scientific fact (probably) that all men want to learn how to play a musical instrument. I hear it all the time when I tell someone I play. The response is "that's great, I've always wanted to learn an instrument but [insert excuse here]".

See, fact.

So in addition to the useful gifts like socks and sweaters, get that special dude in your life something truly unique: a fantastic musical instrument.

Whether you're buying a gift for your husband, boyfriend, brother, or son, these are gifts that all guys will appreciate.
Ukuleles are awesome instruments because they're easy to learn and highly portable (for camping, vacations, parties). You'll love to give them because they're affordable and will last for years to come. The Bondi Rockstar Ukulele is a great starter ukulele. It sounds good, is well made, and that black finish is just plain cool looking.

This pack comes with a bunch of goodies including chord charts and instructional videos and is shipped in a protective travel case.
Something A Little Different, A Kalimba
Kalimbas aren't something you see very often but are quickly gaining popularity. I love them because you don't have to play an instrument for these to sound good. They're tuned in a way that makes them hard to sound bad.

These are hand-held instruments that can inspire creativity in a whole new way. All of the Kalimbas at UkuleleMate come with stickers for the keys and a whole bunch of free goodies.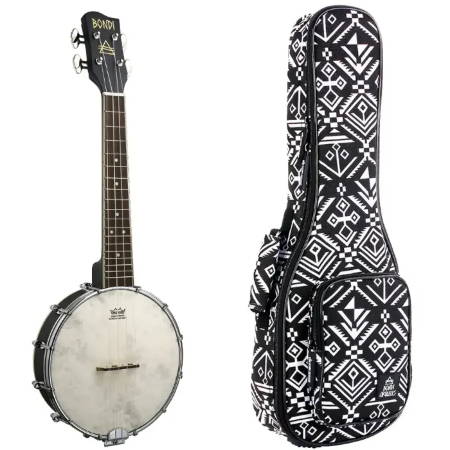 Let's say for example that you're buying your husband is already a ukulele player. Maybe he already has a couple. You want to get him a ukulele, but one that's different from what he already has. How about a banjo ukulele?

Banjo ukuleles are tuned and play just like a standard ukulele but have a banjo body instead of a ukulele body. Imagine the smile on his face when he unwraps this one!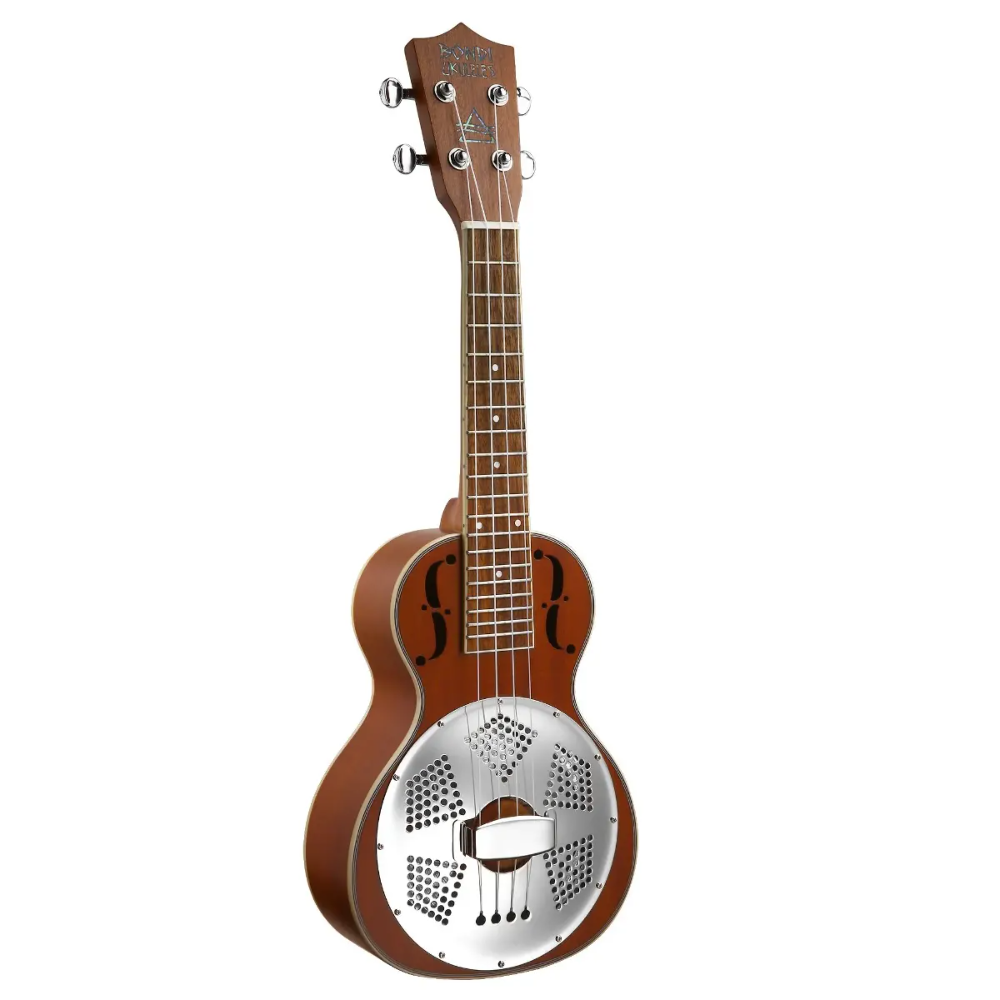 Yes, perhaps the most impressive gift for the ukulele loving guy in your life. This concert sized ukulele is a perfect crossover instrument. It feels and plays like a ukulele, and has a brass resonator. This is the same style of resonators used on Bluegrass guitars.

The tone is really unique while still being balanced and I personally love the F-holes (the squiggly holes by the neck).
Don't Forget The Accessories!