Gift Ideas For Kids: Why Musical Instruments Are The Best Gifts For Kids (A Gift Guide)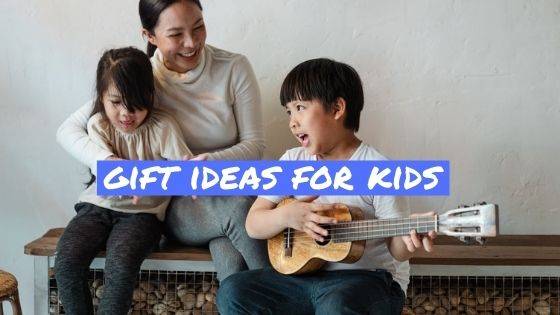 Musical gift ideas even the pickiest kids will love
Kids are tough to buy gifts for. Sure, any shiny new object or electronic doodad (#outoftouch) will distract them for a couple weeks. But how often do those gifts end up sitting in a closet collecting dust? Or how quickly do they outgrow the latest toy they had to have?

A lot of the "big gifts" during the holiday season are here one day and gone the next. Mostly built on hype. This gets really expensive.

But there's one thing that even the most distractible kids come back to day after day, year after year.

Music.

More specifically, learning a musical instrument! There are so many scientific reasons why it's beneficial for kids to learn an instrument. From confidence building to emotional and mental development.

But the most practical reason for the holidays is because it's so much fun.

It's not here today, gone tomorrow kind of gift. It's something that your kid won't outgrow or get bored with.

Imagine your kid unwrapping a gift on Christmas morning and seeing that they got a fun instrument. How cool is that!

There are so many affordable and easy to learn instruments, but these are our favorites.
Kalimbas, or thumb pianos, are a hand held instrument that are unlike any other. Because of their tuning they sound good even if you don't know how to play them. But these Kalimbas come with easy to follow instructions that will get your kid playing songs in no time!

As a bonus for you, they're also pretty quiet and don't take up much space.
An Awesome Starter Ukulele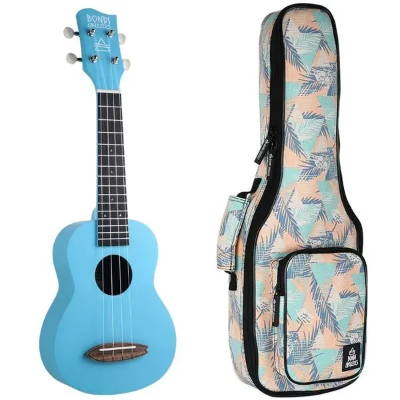 If you want to wow your kids this Christmas, give them a gift that none of their friends will have (but all of them will want!). Ukuleles are a unique gift that your kid will love. They're a lot of fun to play and subconsciously teaches good habits like hard work and consistency. They're also pretty easy to learn.

There are a ton of affordable choices, but our top pick is the Bondi Surf Series. I'm particular to the Tahitian Blue ukulele. This series is a perfect way to get your kid started, and they all come with a case and a bunch of goodies!
The Perfect "Second" Ukulele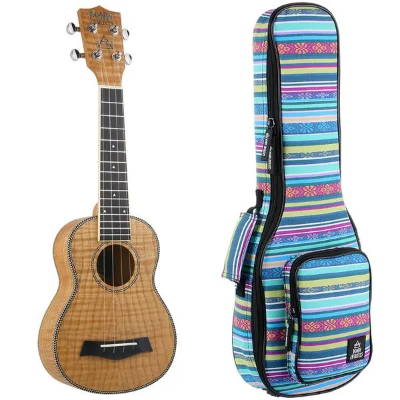 There's a good chance that if you're reading this, your kid already plays the ukulele. All ukuleles sound different and offer different tonal options, which inspires a different creativity. If your kid is ready for a second (or even third) ukulele, the Bondi Tiger Oak Ukulele is a great option.

Bondi used a very rare tone wood in the Tiger Oak Ukulele Series. It's one of the cheapest solid wood ukulele you can find in our collection. It has a very rich tone that's similar to mahogany but a little bit brighter. The Bondi Tiger Oak series brings you a balance of stunning looks, brilliant tone and projection plus the unique looking wood that's rarely found in other ukuleles in the market.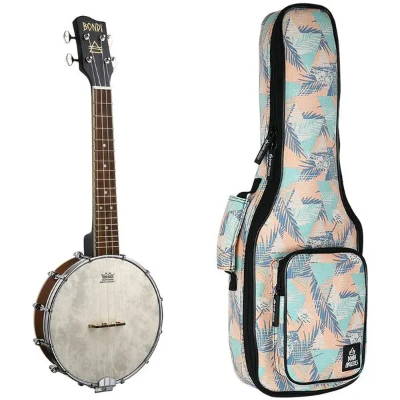 If your kid already plays the ukulele, you could get them another size of ukulele. Or perhaps a step up tier of ukulele. Or you could get them something really unique like a banjo ukulele.

That's right, this is an instrument that plays like a ukulele, but sounds like a banjo. This is something they'll never expect but will really love.
Ukulele Accessories Gift Ideas
If you're looking for something in the accessory area, maybe for a stocking stuffer, check out these accessories. They're incredibly practical and make great gifts if your kid already plays the ukulele.
Felt picks offer a smooth and mellow tone. It's a different experience than playing with your fingers, and also a slightly different sound. This is a pack of six so when the first couple eventually get lost there will be plenty left.
Collapsible Ukulele Stand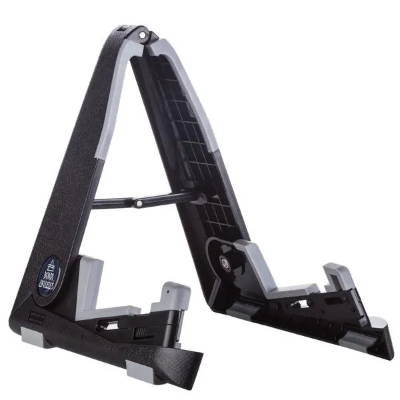 Kids have a tendency to leave things all over the place. Doing this with a ukulele can cause it to get damaged. Sometimes beyond repair. Protect your investment with a ukulele stand. This is a highly compact stand that your kid can keep with their ukulele. It safely nestles the ukulele and will keep it out of harm's way.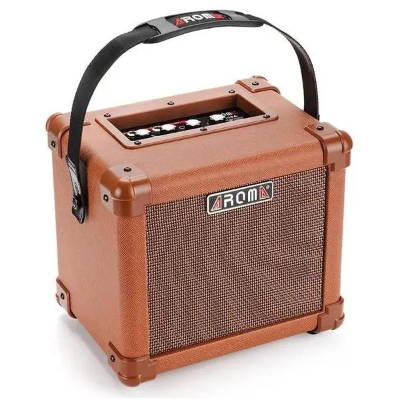 Acoustic/Electric Ukuleles are great for playing with other musicians, or for performing for your friends and family. This acoustic amp is 15 watts and can be run off batteries. It's small enough to carry around, and is plenty loud enough for most applications.
Want to see more ukulele ideas for your kid? Check out all of our kids ukuleles.