Concert Vs Tenor Ukulele For Beginners and Experienced Players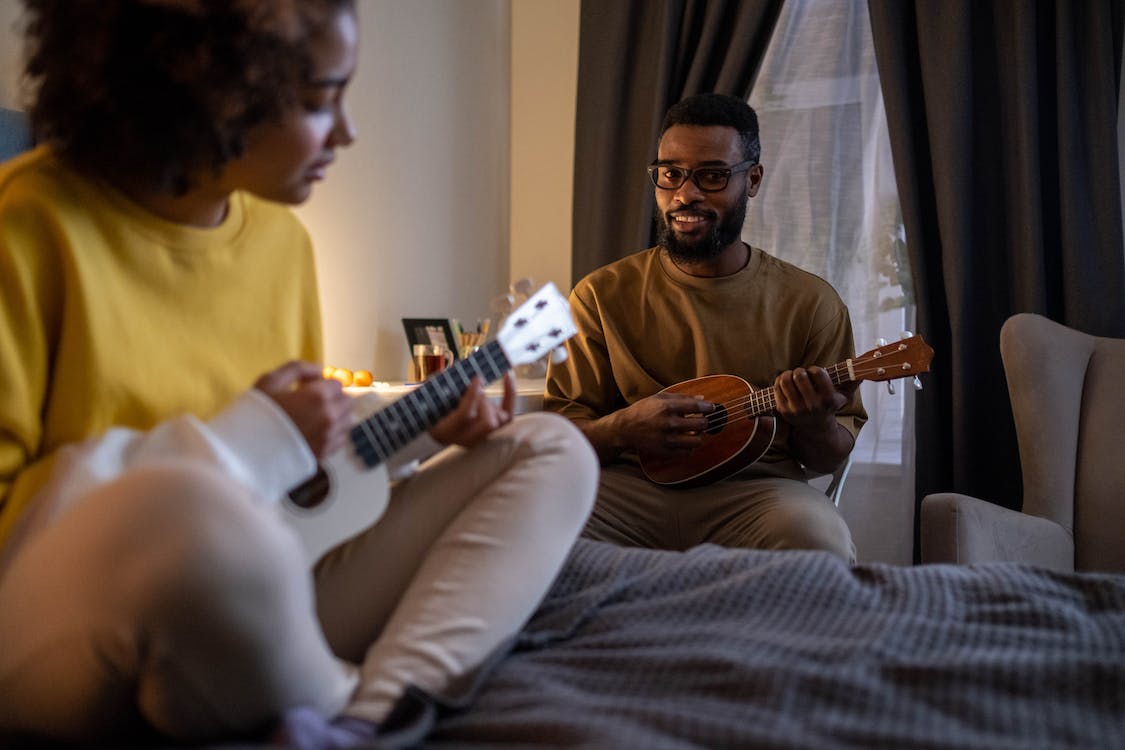 Have you ever wondered which ukulele size is most popular?

If you're an experienced ukulele player, there are two words that will dictate most of your purchasing decisions: concert and tenor.

But for the average music lover on the street, not to mention the average guitarist transitioning over to play the ukulele, these two terms can be enough to make you want to throw up your hands in confusion.

Don't worry - we're here to help! In this blog post, we'll give a rundown of what makes concert and tenor ukuleles different and why it matters when deciding which one suits you best. Here's a hint - if warm tones are more your style than bright notes, then a tenor might just be right up your alley!
Comparing the sizes of the Soprano, Concert, and Tenor
In terms of popularity, the concert and tenor ukuleles are not complete without mentioning the soprano.

Why talk about the soprano ukulele? You may not know, but the soprano ukulele is the original design, imported to Hawaii by Portuguese immigrants in 1877.

Its size and portability make it incredibly popular - plus a great accompaniment instrument; its open chords are usually played within 5 frets! With only 12 frets, there's still plenty of space for creativity though – giving you almost 2-octaves worth of range without breaking the bank!
Concert and Tenor Ukuleles
Whilst, the soprano ukulele was the original ukulele, the evolution of this instrument is inevitable. So, in the 1920s, when Big Band was taking off with their loud and lively sound, ukulele makers made larger-bodied concert and tenor models to compete.

These sizes produce a more dynamic range of tones - from deeper lows in the middle ranges up to higher pitches - so they're especially useful if you want your music to be heard! Plus these bigger sizes have extra frets for advanced chords as well as space on their fretboards: both features make them easier to play than traditional sopranos which can often sound tiny or 'plinky' by comparison.

There are even those who think Tenors sound like guitars since they have a bigger body and are louder than their smaller siblings – it's an enjoyable twist on a familiar instrument!
 Tenor or Concert: Which is Better?
If you're considering a ukulele, one of the most important things to consider is size. Concert and tenor sizes have qualities that might make some players prefer one over another, but there's no right or wrong answer when picking your perfect instrument!

Don't stress if sources suggest differences between them seem overwhelming; do what feels best for you. You may find yourself owning both concert and tenors. In fact, many people enjoy playing them equally well!

For the best performance on stage, many performers and musicians look to tenor-size instruments. These bad boys boast enough room between the frets for you to comfortably strum away, plus an incredible number of notes that'll have your audience in awe! Not only does it offer unparalleled playability, but its dynamic range is second-to-none - truly music to everyone's ears.

If you're looking for the perfect blend of soprano and tenor models, then concert size has got it all. The concert ukulele is the perfect hybrid of soprano and tenor! With more frets than its smaller counterpart, it offers a fuller sound and louder volume – plus as an added bonus your fingers will appreciate that comfortable in-between-sized fretboard.

Not only does its fretboard bring together the best aspects of both styles into one unique instrument, but it also boasts a signature sound with added volume to boot! If your fingers feel most comfortable between these two sizes, this could be just what you've been searching for.
Choosing the Right Ukulele Size For You
Finding your perfect ukulele isn't just about size - it's a matter of personal preference. With the right criteria in mind, you can easily find an instrument that feels like it was made for you! So go ahead and explore what works best for your sound. Consider the following criteria when selecting a ukulele for yourself:
TONE
There are many factors that can affect the sound of a uke, such as the tonewood, strings, and whether the ukulele is electric or acoustic. Ukuleles can be made from a variety of woods, with each wood offering a unique sound.

Let's explore two different ways to listen: feel the vibrant energy of a bright sound or sink into the soothing tones of warmth. Which will you choose?

Bright tonewoods are the perfect pick for cutting through an ensemble - they offer a punchy and vivid tone that can project clearly. On the other hand, if you're looking for something with more depth and mellow tones, then warm woods might be what you need! They bring out low-range sonics, plus also help to counteract bright frequencies in your signal chain.

To get the perfect sound, some ukuleles mix and match woods! For instance, having a top crafted from a lively wood plus sides and back made of something warmer can result in a tone that's perfectly balanced.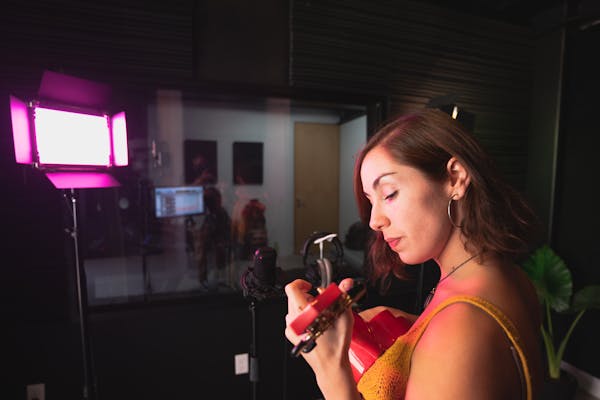 Ukuleles come in all kinds of bright, warm and vibrant sounds. Builders get creative with the wood they choose; usually, spruce or oakwood for livelier tunes, while cedar and koa bring out soft notes that ooze warmth!

Ukuleles provide a bright and cheerful tone that can easily fill most rooms. But depending on the size of your ensemble or recording setup, you may want to amplify it - which is where pickups come in! Bear in mind though, there's no substitute for natural sound; by opting for pickup amplification, some of the unique qualities created by ukulele woods will be lost – so make sure to weigh up all your options before making any decisions!
PLAYABILITY
Achieving the perfect sound with your ukulele comes down to several elements. A professional setup, neck profile and nut width can all influence how well it performs - so make sure these considerations are top of mind for a truly great playing experience!
VISUAL APPEAL
Looking for an instrument that will give you a thrill every time you pick it up? Consider the visual aesthetics to really express your creative eye! Start by thinking about simplicity - natural wood ukuleles offer up beauty in their classic and minimalist design.

If you're looking to make a bit of a statement, then why not go for an eye-catching decorated ukulele? You'll find all sorts of creative options - from inlays and rosettes that add pops of colour to carved patterns, glossy finishes or even funky purfling. Find the perfect one for your style!
PRICE
Laminate Ukuleles: $50 to $250
Shopping for a ukulele on a budget? Look no further - laminate models are the way to go! These instruments may have body parts made of thin sheets layered and bonded together, but don't be fooled by their price tag.
Despite not being crafted from one solid piece of wood like more pricey alternatives, they still deliver sound quality that can surprise you with their richness in tone. Got up to $250 lying around? You're set for your next strumming session!
Solid Top Ukuleles: $250 to $400
Looking for a ukulele that delivers rich, clear sound and great projection? Our solid top models are the way to go! These instruments have an all-wood top – no laminate here – plus sides and back crafted from hardy material for added durability. At $250-$500 each, you'll be strumming in style without breaking your budget!
All Solid Wood Ukuleles: $400 to $800
Get ready to add some serious soul to your strumming with a ukulele crafted from solid wood! Within the range of $400-$800, you can get an instrument made up of one single layer for ultimate sustain and projection.
Plus, as this precious piece ages like fine wine, it'll develop its own unique timbre - giving each note more depth and richness.
Designer Ukuleles: $800 and up
If you've been in the market for a ukulele and want to go beyond just basic, then designer models could be your perfect solution. From custom instruments crafted from high-quality woods to those adorned with intricate embellishments like rosettes or fancy inlays that simply take your breath away - these unique creations are sure to make music-making an even more enjoyable experience!
And don't let their higher price tag scare you off; it's all reflective of top-notch craftsmanship and superior materials so they're definitely worth every penny.
FINAL THOUGHTS
Listen to your heart and find the ukulele that truly speaks to you. Music always has a way of speaking to us. If one ukulele brand strikes your chords, that might be the perfect fit for you! But don't forget - enriching your collection with varied tones is key too. Complement your lineup of bright-sounding instruments by adding something warm, mellow and truly unique – it could make all the difference!
---
2 comments
---