Our review
If you're looking to take your playing experience up a notch, look no further than the Nova U series. With carbon fiber construction and its unique soundhole configuration this tenor ukulele has some seriously bright tones that will have everyone in a state of awe! For those concerned about comfort when it comes time for hours on stage or just practicing at home - don't worry because the Enya U's ergonomic design features a thinner profile making it very comfortable.
Want to know more about Enya? Well, I see Enya as the forefront of ukulele innovation. They experiment with new materials and designs and push the industry into fields blossoming with imagination. Enya ukes tend to be on the more affordable side of the price range, which is great too. They are bringing music to everyone and having fun along the way. So, why wait? Get on board and ride with Enya into the future. The Enya U is your ticket there.
Joel Carr
Owner, UkuleleMate
See this ukulele in action
If video is not loading correctly, please refresh page
Specifications
Description
Dimensions
69cm
23cm
Included add ons
Tuners

Open Gold Classic

Strings

D'Addario
Colours & Materials
Top

Carbon Fiber

Back/Sides

Carbon Fiber

Soundhole

Enya logo slots

Fretboard

Composite

Fretboard Binding

Carbon Fiber

Bridge

Carbon Fiber

Nut & Saddle

Carbon Fiber

Finish

Satin

Logo

Screen Printed
What you get with your ukulele: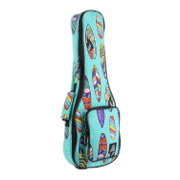 Your choice of ukulele bag between 18 options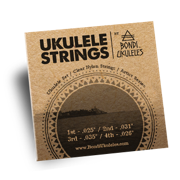 A complete set of spare strings to back you up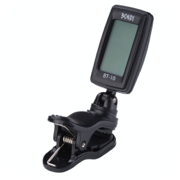 Tuner with LCD display to always give you that sweet sweet sound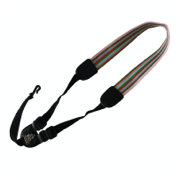 Adjustable soft cotton ukulele strap for perfect balance and comfort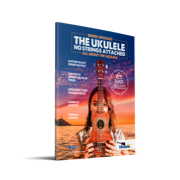 68 page ukulele book to guide you through your practice
6-pack of custom designed ukulele felt picks for the classic mellow tone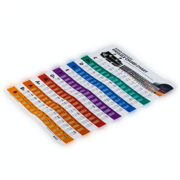 Foldable A3 chart with 156+ chords to give you quick reminders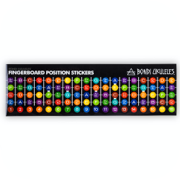 A set of fretboard "learn to play" stickers to guide you in your first days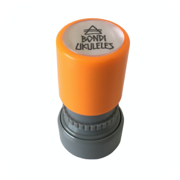 Self-inking ukulele chord stamp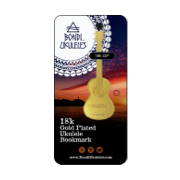 Gold plated ukulele bookmark so your uke's always on your mind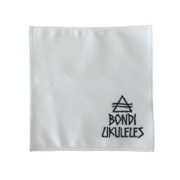 Ultra-soft microfiber cleaning cloth so your uke is always stunning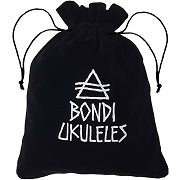 Organic cotton bag for your accessories to take them all with you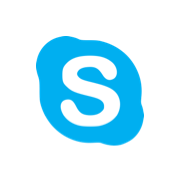 30-min lesson over skype with a pro to point you in the right direction

Plus 16 tips & tricks emails to keep you motivated and learning with over the shoulders video tutorials.
Satisfied
Excellent product, great customer service and quick delivery. Ukulele sounds great and much higher quality then I was expecting. Very happy with my purchase .Thank you for your gift.
Great instrument
Great instrument and great price, prompt delivery over here in perth wa
Woohoo, love it
I've watched a lot of reviews of this instrument on YouTube, both prior and after purchase, and 95% of the reviews were positive, which is to be expected, due to personal preferences. Me personally, I just love it. As a beginner, it suits me, yes I've had a play around with other other ukuleles, some feel good others not so much. It's like buying a car, you do your research, go around checking what's in your budget, see how it feels, and whether you like it or not, how comfortable it feels in your hands then, after a bit of soul searching, make your purchase. That's how it was with me and how I landed on this instrument. I doubt that I'll ever be very good as a ukulele player, but I think the Enya Nova U Carbon Tenor Pro Ukulele - Black in my hands will make me sound better than what I actually am
Awesome Ukulele
I'm really happy with my Enya Nova U Carbon Tenor Pro Ukulele. I bought it to learn how to play for a little stress relief and it hasn't disappointed! The sound is very nice and it is fun to play. The service from ukulele mate is fantastic- the ukulele arrived with a good tuner and a nice bag of goodies, not to mention ukulele training videos as well. Highly recommend
Great sound and great value!!
My first ukulele and a great introduction to the uke world!! Has been great to learn on and certainly a conversation starter at our ukulele group! Loved the comprehensive kit that came with the Enya: many thanks UkuleleMate!!
Loving the new Enya Tenor
What a beautiful tone at such an inexpensive price point. I love my new axe!
FAQ
All ukuleles under $1000 are made in China. There are a handful of instruments made in the USA/Australia but they come with a hefty price tag and aren't always worth the price. Often the more affordable instruments are just as good, if not better. At ukulelemate, we have tested thousands of instruments and found the sweetspot where quality meets value.
Yes you can! We have the best returns policy in the Australian music industry. No matter what you buy from us, we will take it back within 60 days and give you a full refund for the original purchase. What's even better - we pay for the return shipping. It's simple and easy.
We offer a lifetime warranty on all products. You won't find this anywhere else in the world, most music stores offer 12 months, maybe 24 months if you are lucky. We sell products that are high quality and will last. We stand behind them with a lifetime warranty.
Each ukulele that leaves our warehouse will undergo a strict QC and setup process by our experienced staff. The setup process if fairly similar for all instruments but we will spend more time on the more expensive models. The budget models will receive all of the crucial checks but we won't spends as much time on things such as fretboard lemon oil.
We package the ukes extremely well with our own thick custom made boxes. Each year we ship thousands of ukuleles all across Australia and the world. We guarantee you will receive your uke in 100% perfect condition.
All orders before 4pm are dispatched same day. We choose the fastest courier based on your postcode. Over 80% of our orders arrive in 1-2 days. If you live in a rural area, it will take a couple of extra days, but we will make sure it's dispatched fast and with the best courier possible.
Other products you might like