How To Play Wonderful Tonight by Eric Clapton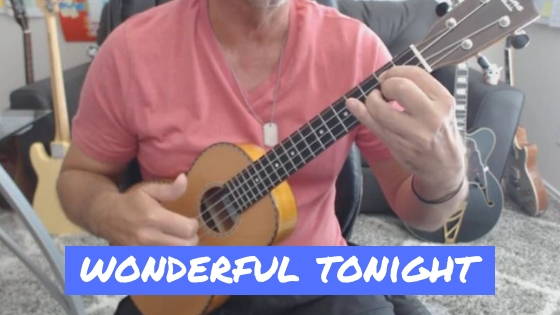 A Little Info About This Lesson
Wonderful Tonight is a ballad song written by Eric Clapton for Pattie Boyd. He was inspired to write whilst waiting for Pattie getting ready to attend Paul and Linda McCartney's annual Buddy Holly party. The song was included on Clapton's 1977 album, Slowhand.
In making this tutorial, one of the challenges is getting the guitar intro and fills into the ukulele. Jeff notated the main song structure and included the signature fills. Some of the fingerpicking parts were specifically arranged for playing the uke. We hope you enjoy learning this new song as you start the year. Happy strumming!
Jeffrey's Instructional Video
---
Book A Free Lesson with Jeffrey Thomas
Jeff is offering a free 30 minute lesson over Skype to ukulele players of any level. Jeff is the best in the business and can provide expert knowledge on mastering "Wonderful Tonight" and many more songs of your choice. Jeff is a friend of ours at UkuleleMate and has been teaching Aussie students for many years, we can't speak highly enough of him. We encourage you to go ahead and schedule your free lesson today.