Romero Creations Tiny Tenor Koa Ukulele Review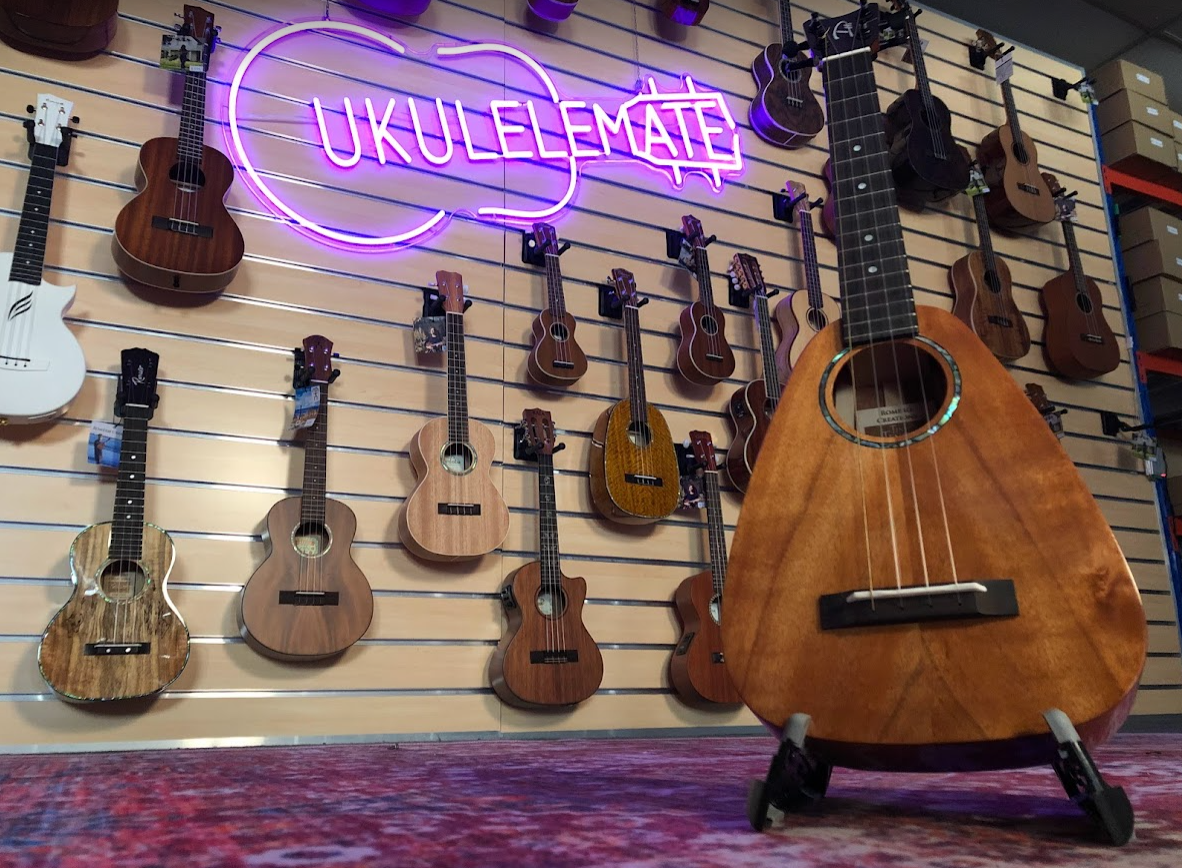 Romero Creations is a company that knows its way around a ukulele. It was immediately apparent to us once we got our hands on their ukuleles. The Tiny Tenor Koa Ukulele from Romero Creations is a brand-new addition to our collection. And oh boy, we are blown away with the build and quality of this uke. The thing is, we don't usually write reviews, but we're going to do it this time around.

As part of the Tiny Tenor design, Luthier Pepe Romero worked with Daniel Ho to create a tenor that would be the size of a concert without sacrificing its playability and sound. A mass-produced version of the instrument was then developed by Romero in Vietnam, making them more readily available.

There's something intriguing about the Tiny Tenor uke, and traditionalists might be tempted to ignore it; but, they'd be wrong! Those looking for a small, portable ukulele with excellent playability and sound will appreciate the Tiny Tenor.

TENOR UKULELE IN A CONCERT BODY?
I had to try this because it's so unusual. The shape is almost like a pineapple uke, but with more elegant curves and longer sides for easy holding in your hands! This design choice was made in an effort to make the soundboard as large as possible while maintaining compactness. It produced a novel full tenor scale neck with a 17-inch scale length (just under 24") that will fit into the majority of concert cases with no issues at all. When there are these little guys around, finding space is always easy. Talk about convenience.
What's it like to play and how does it sound? With the wide bottom bout, I'm really enjoying how it sits under my arm when not wearing a strap, or when seated on a lap. Controlling' a very small body of a uke can be difficult, but this shape makes it very convenient, and yes, it does feel like a concert when playing. Up until the 11th fret, where the neck curves into the heel, the neck remains slim and rounded without becoming too dense (some ukuleles taper more slowly, and thus are trickier to play). As a result, even playing high up the neck is very comfortable.

This uke is well-made, with the excellent build quality. I've gone over it thoroughly and found no flaws at all. Not even a glue drop! The inlay work on this thing looks perfect to me; the rosette markers are nicely fitted as well, so you can't really go wrong there either. And then they put their label right onto one piece of wood instead of paper. I'm pleasantly surprised by how good these instruments seem after appraisal (and oh man, do we need some more here).

Ukuleles are often thought of as simple, toy-like instruments, but the Romero Creations Tiny Tenor Koa Ukulele is a ukulele that delivers a big sound and quality construction in a small package. This ukulele is handmade from solid koa wood, which gives it a bright, resonant sound. The ukulele's body is smaller than a full-size tenor ukulele, making it more comfortable to play with and easier to transport.


The ukulele also features a hand-carved headstock and an intricate inlay on the fretboard. Despite its small size, the Tiny Tenor Koa Ukulele has excellent sound quality and is built to last. This Tiny Tenor Koa Ukulele will bring joy to any musician, whether they are beginners or seasoned players.

IS IT WORTH IT?
So, is the Tiny Tenor Koa Ukulele worth purchasing? Short answer, yes! It's a great deal. An absolute bargain for the price. The Tiny Tenor Koa Ukulele is a beautiful instrument that sounds great and is definitely worth the purchase. Its small size makes it very portable, so you can take it with you wherever you go. The tone is clear and bright, and it has excellent projection. It's also very well-made and feels solid and sturdy. It's definitely worth every penny. If you're looking for a small ukulele that packs a big punch, the Tiny Tenor Koa Ukulele is a perfect choice.
---
1 comment
---