Romantic ukulele songs: Our top 3 picks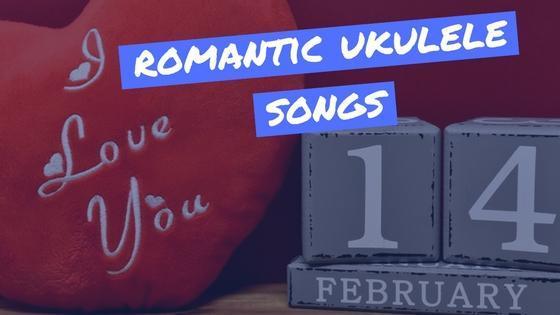 Have you been bitten by the love bug?
Valentine's day is fast approaching. Chances are, you might be thinking of having that romantic dinner with your special someone.
Of course, being part of the ukulele community, we know you would love to sing a song for your sweetheart. And so, we decided to select our top 3 romantic ukulele songs that you can play on Valentine's Day.
Here's our pick in random order:
Can't Help Falling In Love (Elvis Presley)
This is a pop ballad that was originally recorded by Elvis Presley. It was featured in the 1961 film, Blue Hawaii. The song was recorded numerous times by several artists like Tom Smothers, Swedish pop group A-Teens, and the British reggae group UB40. It was recently revived by 21 Pilots.
This may need a little effort though since you have to remember all the 8 chords to learn the song. Regardless, once you play and sing it, I'm pretty sure your partner will fall in love with you again and again.
 Here's the ukulele version from Twenty One Pilots.
You can download the Lyrics and Chords HERE
I'm Yours (Jason Mraz)
This is one of the Jason Mraz's big hits and it's a classic love song that you can play anytime. With only 5 chords all throughout the entire song, you can easily learn to play it and make your partner say, "I'm yours!".
 Here's the video of the song:
You can download the Lyrics and Chords HERE. 
Tonight You Belong To Me
This is a popular American song which was first recorded by Irving Kaufman in 1926. In 1927, Gene Austin made another recording of the song and it became a major hit.
The song was performed by Steve Martin and Bernadette Peters in the movie, The Jerk. Eddie Vedder and Cat Power made another version in 2011.
Now, don't get me wrong. The meaning of the song may sound a little bit complicated for love but hey, it's still a great love song. 
You can download the Lyrics and Chords HERE.
There you go. I hope I gave you some ideas on how to make that special someone fall in love with you.
Do you have any plans to serenade your special someone this Valentine's Day? What song would you like to play?  Go ahead and share your favorite love songs in the comments below!
---
What to try next...
Learn about chord progression. Check out how to use the Circle of Fifths.