Finding A High-end Ukulele: What To Look For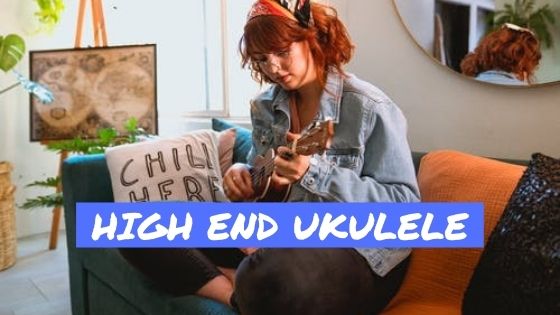 For every ukulele player, whether they are a beginner or a professional, one question always pops into their heads: "What if I could get a better ukulele with a nice build and quality?"

The answer?

Get a high-end uke.

Oh, wait. Stop right there!

No, we're not telling everyone to buy expensive ukes just to play good music.

In fact, there are decent entry-level and mid-range ukuleles on the market that can match those higher-priced instruments when it comes to build quality and features.

There's only one problem: You'll need to spend a lot of time at every music store testing each and every one of these ukes before you can find the right one for you.

The point is, If the price is not an issue, why not invest in a well-known high-end brand?

Saves you a great deal of time and effort.

In this short article, you'll learn what to look for in a more expensive ukulele. In cases where the price isn't a concern, then here's how you can make the most of your upgrade!

Would you prefer a laminated or solid body?
It's a little tricky here. While solid bodies are generally regarded as the more luxurious build for a ukulele, they come with some drawbacks — The weather greatly impacts its performance.

With laminate wood, this shouldn't be an issue as they are designed to withstand extreme weather conditions. And of course, most of them are more affordable.

Ukuleles made from laminates are produced in factories using pressed woods and thus cost less than solid wood ukuleles. These instruments are often built with inferior parts compared to a top-of-the-line instrument, which is evident in the small details. This is why they are cheaper. If for some reason, they get damaged, it won't break your heart. lol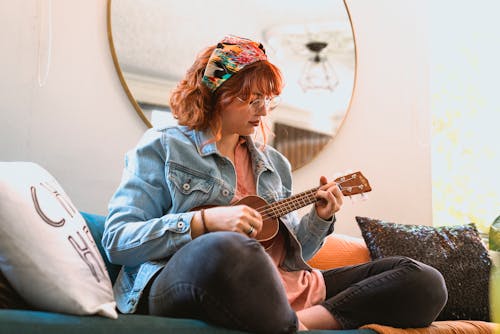 What's up with solid wood? It's a good choice, but it depends on how extreme the weather changes are in your area. There is, however, a way to prevent your solid wood ukulele from getting harmed easily. To prevent the wood from having cracks, you can use a ukulele humidifier if you live in a dry area with less than 40% humidity.

When not in use, ensure that it is kept in its case at a cool room temperature. Although maintaining a solid ukulele takes some effort, it is worthwhile. So if you really want a solid uke, then go for it!

Choosing the Right Size
No matter how expensive or cheap a ukulele may be, if you buy the wrong size, you will not have the best experience. Try moving your fingers around tiny fret gaps with your larger fingers. On the other hand, try playing the ukulele with your little fingers on one with too wide of spacing between the frets. The discomfort of an incorrect ukulele size is undeniable.

Before you make a decision to buy an instrument, you must decide what size ukulele will work best for you. This will have a significant impact on your satisfaction down the road.

Build Quality
Initially, most beginners or intermediate players won't know if a ukulele's build quality is good. Various types of wood are used to make high-end ukuleles. They come in a variety of sizes and colours. Nevertheless, if you're undecided but want the classic feel of a traditional ukulele, go for a Koa Ukulele.

Why Koa ukulele? You ask.

If you go back to history, you'll discover that ukuleles are traditionally made from Hawaii's koa wood, which was very abundant in the island state at the time. Known for its beautiful grain patterns, variety of colours, and balanced tone, Koa is a perfect material for ukulele construction.


The Price
We're talking about high-end ukuleles, so why would we ever bring up prices? Yes, technically, high-end ukuleles are usually quite pricey. Yet, there are some models whose prices are so outrageous that they will blow your mind. They can cost as much as $6,000.00 to $10,000.00 per instrument. Usually, Ukuleles in this price range are familiar brands that have been around for quite some time. They don't mass produce these types of ukuleles which is why they're so much expensive.

The high-end experience is more than just a price tag. Some of the finest ukuleles are not necessarily expensive. The right uke for you may just be a matter of doing a little research and testing each one.
Fortunately, we did the legwork for you. If you have any questions, please let us know. We're happy to assist you in choosing the perfect ukulele for you.
---
1 comment
---