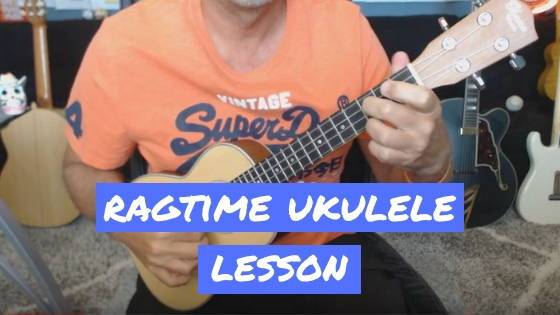 A Little Info About This Lesson
Ragtime is a musical style that originated in African-American communities. This type of music became the first African-American music to have an impact on mainstream popular culture. It enjoyed its peak popularity from 1895 to 1919. Its distinct feature is its "ragged" or syncopated rhythm.
Ragtime traced its roots from the march style which was popularized by John Philip Sousa. It was modified with the additional polyrhythms coming from African music.
Today, you're going to learn a ragtime style on your ukulele. Ian Gardner came up with this little ragtime ukulele piece and it sounded really fun to play. Jeff made a simple video lesson on how to play it and we hope you enjoy and add it to your playlist.
Jeffrey's Instructional Video
---
Book A Free Lesson with Jeffrey Thomas
Jeff is offering a free 30 minute lesson over Skype to ukulele players of any level. Jeff is the best in the business and can provide expert knowledge on mastering "Ragtime Ukulele" and many more songs of your choice. Jeff is a friend of ours at UkuleleMate and has been teaching Aussie students for many years, we can't speak highly enough of him. We encourage you to go ahead and schedule your free lesson today.
---
1 comment
---