How To Play When You're Smiling On Ukulele (Frank Sinatra)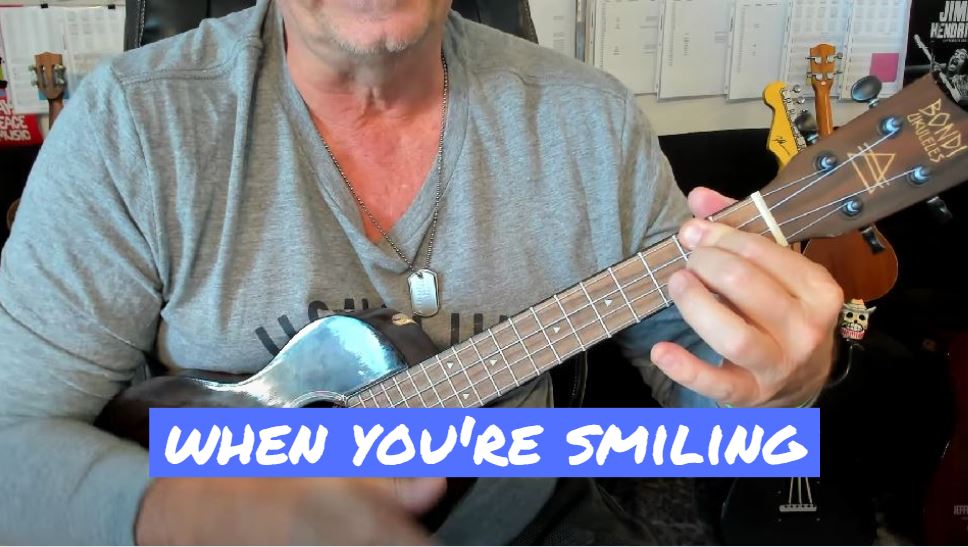 A Little Info About This Lesson
Time to learn a new song on your ukulele. This is another classic made popular by Frank Sinatra in 1951. You're going to like this great arrangement by Kiyoshi Kobayashi!

This tab will teach you how to keep a melody going while strumming. It's a little different from conventional chord melodies. But, lots of ukulele players find it fun to play.
Here you'll find all the details you need to properly play the song, and you can also watch a video lesson to get you started.
Jeffrey's Instructional Video
Original Version
 Book A Free Lesson with Jeffrey Thomas
Jeff is offering a free 30 minute lesson over Skype to ukulele players of any level. Jeff is the best in the business and can provide expert knowledge on mastering "When You're Smiling" and many more songs of your choice. Jeff is a friend of ours at UkuleleMate and has been teaching Aussie students for many years, we can't speak highly enough of him. We encourage you to go ahead and schedule your free lesson today.