How To Play "When You Wish Upon A Star" on Ukulele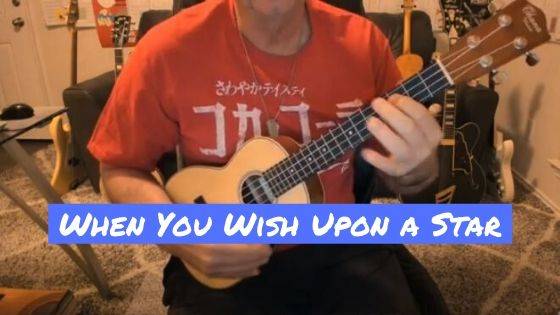 A Little Info About This Lesson
Sometimes, we'd like to play some old songs with the ukulele. So let's go ahead and practise a throwback song from the 1940s. Think about Walt Disney's 1940 adaptation of Pinocchio and the first thing that comes to mind is the song, "When You Wish Upon a Star".
Cliff Edwards sang the original version in the character of Jiminy Cricket played in the opening credits and the final scene of the movie. Written by Leigh Harline and Ned Washington, this classic soon became synonymous with The Walt Disney Company.
Learn to play this Disney classic with Jeffrey Thomas. We've followed Kiyosi Kobayashi's arrangement in this tutorial. There are some really nice chords used and it is played with the right hand using only the thumb. Enjoy!
Jeffrey's Instructional Video
---
Book A Free Lesson with Jeffrey Thomas
Jeff is offering a free 30 minute lesson over Skype to ukulele players of any level. Jeff is the best in the business and can provide expert knowledge on mastering "When You Wish Upon a Star" from Walt Disney and many more songs of your choice. Jeff is a friend of ours at UkuleleMate and has been teaching Aussie students for many years, we can't speak highly enough of him. We encourage you to go ahead and schedule your free lesson today.