How To Play Rumba Strum On Ukulele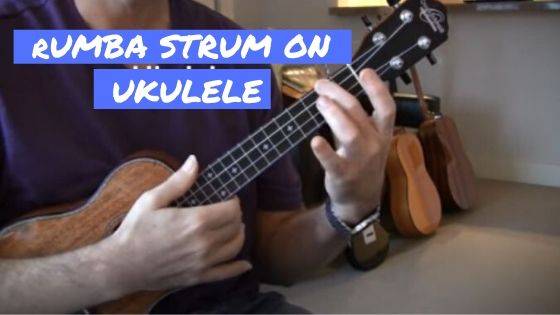 A Little Info About This Lesson
If you think about the soul of Latin American music and dance, the first thing that comes to mind is the word Rumba.
And... if you've watched the movie, "The Mask", Jim Carrey gave us a nice production number dancing to the tune of "Cuban Pete… the king of the rumba beat…"
Anyways... Rumba as we know it today, is an Americanized ballroom-style adaptation of different Cuban Rhythms, particularly the "son", which is a popular dance of middle-class Cubans. The music is also mixed with some influence of the Afro-Cuban rumba.
They played the music with a staccato beat, accompanied by instruments that include the maracas, the claves, drums, and the marimbula. Dancers would follow the rhythm with vigorous expressive movements. This, together with the enchanting rhythms, makes the Rumba one of the most popular ballroom dances in the world.
The word Rumba is a generic term for different types of West Indian music or dancing. It comes from the verb, "rumbear" which literally means going to parties, dancing, or just having a good time. And if you feel like getting into the groove of a Latin American music today, why not learn a little bit of a rumba strum on your ukulele? Here's a quick lesson from Jeff Thomas. Enjoy!
Jeffrey's Instructional Video
What lesson would you like to learn next? Let us know in the comments!