How To Play Rod Stewart's Maggie May On Ukulele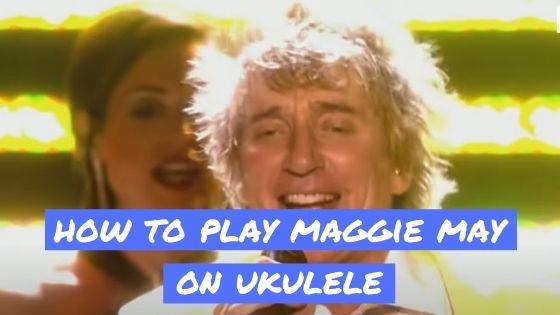 A Little Info About This Lesson
In 1971, Rod Stewart released an album called Every Picture Tells a Story, which included a song he co-wrote with Martin Quittenton titled "Maggie May." Inspired by Stewart's own experience, it describes the conflicted feelings of a boy involved with an older woman. It was Stewart has stated that the woman's name was not really "Maggie May," but rather was taken from a "Liverpudlian song about a prostitute." In 2004, Rolling Stone ranked the song number 131 on its list of the 500 best songs ever recorded.
This classic has some catchy tune and we thought it would be great to play on the ukulele. Jeff made an arrangement of this song on the ukulele - the tab will teach you how to play the intro, verses, guitar fills, the correct structure and repeats. A majority of students who played this song had a great time learning it. Add another classic song to your repertoire by playing Rod Stewart's Maggie May. Have fun! :)
Jeffrey's Instructional Video
---
Book A Free Lesson with Jeffrey Thomas
Jeff is offering a free 30 minute lesson over Skype to ukulele players of any level. Jeff is the best in the business and can provide expert knowledge on mastering Rod Stewart's "Maggie May" and many more songs of your choice. Jeff is a friend of ours at UkuleleMate and has been teaching Aussie students for many years, we can't speak highly enough of him. We encourage you to go ahead and schedule your free lesson today.