How To Play O Christmas Tree On Ukulele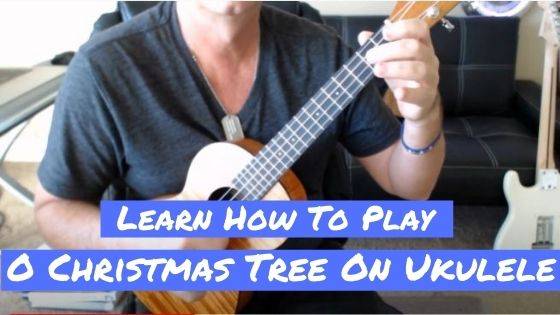 A Little Info About This Lesson
Fun fact: "O Christmas Tree" is the English version of the German Christmas carol "O Tannenbaum". The oldest lyrics date back to 1550.
There are a variety of lyrics in both languages but the best-known was written by Ernst Anschutz in 1824. Its melody is an old folk tune which is quite popular back then.
Apparently, none of the English versions are literal translations of Ernst's German version.
Jeff Thomas teaches the basic chord melody style version that is also great to play as a sing-along. This version would be fine for beginners with little practice. Learn how to play "O Christmas Tree" in this video and impress your family and friends. Enjoy!
Jeffrey's Instructional Video
Jeff is offering a free 30 minute lesson over Skype to ukulele players of any level. Jeff is the best in the business and can provide expert knowledge on mastering "O Christmas Tree" and many more songs of your choice. Jeff is a friend of ours at UkuleleMate and has been teaching Aussie students for many years, we can't speak highly enough of him. We encourage you to go ahead and schedule your free lesson today.