How To Play My Favorite Things On Ukulele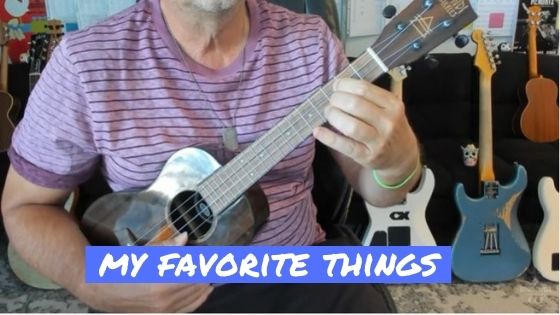 A Little Info About This Lesson
"My Favorite Things" is a song from 1959 musical The Sound of Music by Rodgers and Hammerstein.

Originally, this song was introduced by Mary Martin, who played the role of Maria, and Patricia Neway, who portrayed the role of Mother Abbess. A 1961 Christmas special for Garry Moore's show featured Julie Andrews singing the song. She played Maria in the 1965 film version of the musical.

Did you know that can actually play the song a ukulele? You should see this if you're a fan of The Sound of Music musical show. Check out Jeff's Ukulele Version. We think he's captured it perfectly.

You can use this arrangement for both ukuleles in low and high G. Many players prefer to play it on high G, which sounds great. Others just use their right-hand thumb for fingerpicking. Feel free to do that if it suits you. Enjoy!
Jeffrey's Instructional Video
Original Version
Book A Free Lesson with Jeffrey Thomas
Jeff is offering a free 30 minute lesson over Skype to ukulele players of any level. Jeff is the best in the business and can provide expert knowledge on mastering "My Favorite Things" and many more songs of your choice. Jeff is a friend of ours at UkuleleMate and has been teaching Aussie students for many years, we can't speak highly enough of him. We encourage you to go ahead and schedule your free lesson today.