How To Play "Here Comes The Sun" On Ukulele by The Beatles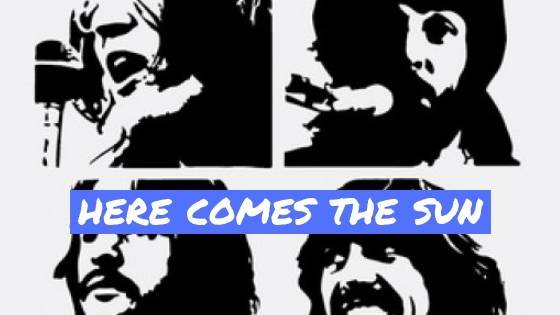 A Little Info About This Lesson
The Beatles was regarded as the most influential band of all time. The group was integral to the evolution of pop music into an art form and also revolutionized the development of the counterculture of the 1960s.
One of the most iconic songs that Beatles ever produced was the song, "Here Comes The Sun". Written by George Harrison, it was released in 1969 under the Beatles' album, Abbey Road. George wrote the song at the country house of Eric Clapton, one of his closest friends in the music industry. With the arrival of the spring season, the lyrics reflect Harrison's experience as he took a break from the band's business affairs.
"Here Comes The Sun" received positive feedback from music critics. Harrison gained a certain level of recognition as a songwriter after the release of the song. People started to put him on the level of his bandmates John Lennon and Paul McCartney in terms of songwriting.
What most people remember about the song is its catchy intro. Certainly, you'd like to learn how to play that beautiful tune just like the others. Today, Jeff will teach you how to play the intro, chorus, and verses. Add another Beatles songs into your playlist by watching the video below.
Jeffrey's Instructional Video
---
Book A Free Lesson with Jeffrey Thomas
Jeff is offering a free 30 minute lesson over Skype to ukulele players of any level. Jeff is the best in the business and can provide expert knowledge on mastering "Here Comes The Sun" by The Beatles and many more songs of your choice. Jeff is a friend of ours at UkuleleMate and has been teaching Aussie students for many years, we can't speak highly enough of him. We encourage you to go ahead and schedule your free lesson today.