How To Play Beethoven's Fur Elise On Ukulele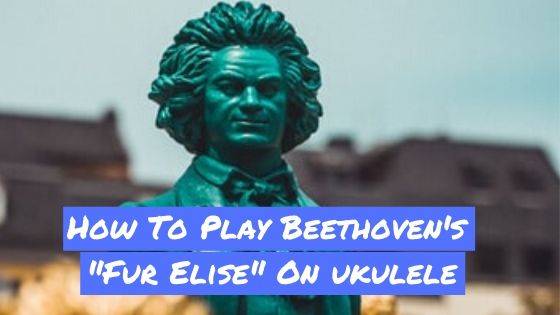 A Little Info About This Lesson
Bagatelle No 25 in A minor for solo piano, commonly known as "Für Elise", is one of the most popular compositions of Ludwig van Beethoven. Surprisingly, the song was not published during his lifetime. This great composition was unknown until it was discovered by Ludwig Nohl 40 years after Beethoven's death.
Some people were curious about the identity of "Elise". It was still unknown up to this day. Researchers have suggested Therese Malfatti, Elisabeth Röckel, or Elise Barensfeld. Well, enough of the side note. :)
So today, Jeff will teach you how to play Fur Elise by Beethoven. He followed John King's arrangement on this one. He did some modifications on the ending though. The song needed the right hand picking details since you will not be able to play it with just the thumb of your right hand. Which is why he re-wrote some notes to make it clearer. Enjoy!
Jeffrey's Instructional Video
---
Book A Free Lesson with Jeffrey Thomas
Jeff is offering a free 30 minute lesson over Skype to ukulele players of any level. Jeff is the best in the business and can provide expert knowledge on mastering "Fur Elise" by Beethoven and many more songs of your choice. Jeff is a friend of ours at UkuleleMate and has been teaching Aussie students for many years, we can't speak highly enough of him. We encourage you to go ahead and schedule your free lesson today.
---
1 comment
---