How To Play The Cure's "Friday I'm In Love" On Ukulele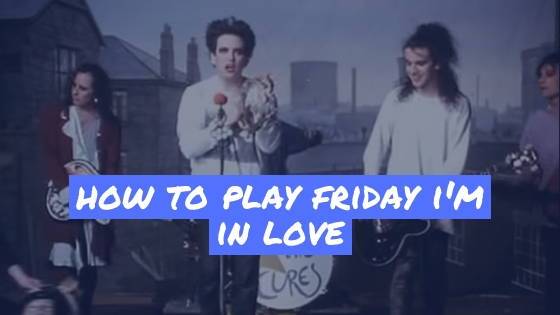 A Little Info About This Lesson
"Friday I'm In Love" is the second single from the album Wish by the British rock band, The Cure. The song was a worldwide hit back in 1992. It won the European Viewer's Choice Award for the Best Music Video during the 1992 MTV Music Awards. Robert Smith described the song as a "very naive, happy type of pop song."
Check out Jeffrey's ukulele version of this song. He transposed the song to the key of C from the original key of E. That's because it's easier to play it in the key of C. In this lesson, you'll learn the proper song chords, structure, fills, and solos. Have a go and play a happy song with "Friday I'm In Love" in your playlist.
Jeffrey's Instructional Video
---
Book A Free Lesson with Jeffrey Thomas
Jeff is offering a free 30 minute lesson over Skype to ukulele players of any level. Jeff is the best in the business and can provide expert knowledge on mastering "Friday I'm In Love" by The Cure and many more songs of your choice. Jeff is a friend of ours at UkuleleMate and has been teaching Aussie students for many years, we can't speak highly enough of him. We encourage you to go ahead and schedule your free lesson today.