How To Play Blue Hawaii On Ukulele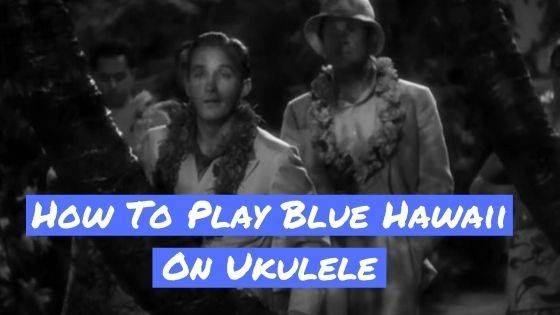 A Little Info About This Lesson
If you've been looking for another classic song that you can play on your ukulele, then pay attention. Today, you're going to learn how to play "Blue Hawaii" on your ukulele.
Leo Robin and Ralph Rainger wrote the song for the film, Waikiki Wedding, which became a popular song in the late 1930s. Bing Crosby recorded a version backed by Lani McIntyre and His Hawaiians. During a 13-week reign, it reached the No. 5 spot in the charts of the day.
Various cover versions followed, most notably as the title track of Elvis Presley's 1961 film, whose soundtrack remained at #1 on the album chart for twenty consecutive weeks.
With the arrangement made by Kiyosi Kobayashi, the song is very fun to learn and play on your ukulele. The slow tempo made it easy for beginners to master the different chords and melody on the fretboard. Travel back in time with this classic and enjoy a good Hawaiian style ukulele chord melody!
Jeffrey's Instructional Video
---
Book A Free Lesson with Jeffrey Thomas
Jeff is offering a free 30 minute lesson over Skype to ukulele players of any level. Jeff is the best in the business and can provide expert knowledge on mastering "Blue Hawaii" and many more songs of your choice. Jeff is a friend of ours at UkuleleMate and has been teaching Aussie students for many years, we can't speak highly enough of him. We encourage you to go ahead and schedule your free lesson today.