How To Play Billie Eilish idontwannabeyouanymore On Ukulele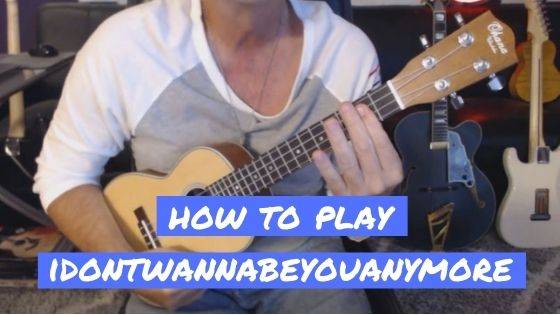 A Little Info About This Lesson
Looking for a new song to play on your ukulele? Here's one from Billie Eilish. "Idontwannabeyouanymore" is the title of 2017 single released by the American singer. If you're a fan of Billie, then this is your lucky day. :)
Well, whether you're a fan or not, this pop ballad is a nice song to play on your ukulele.
On this single, Eilish addresses, among other things, her struggles with self-confidence and insecurities.
Here are some interesting facts: Billie was just 15 years old when she released the song. She co-wrote it with her brother Finneas O'Connell. With this tutorial, Jeff tried to follow the piano chords and fills. Alright, let's go and check it out. Enjoy!
Jeffrey's Instructional Video
Book A Free Lesson with Jeffrey Thomas
Jeff is offering a free 30 minute lesson over Skype to ukulele players of any level. Jeff is the best in the business and can provide expert knowledge on mastering "Billie Eilish idontwannabeyouanymore" and many more songs of your choice. Jeff is a friend of ours at UkuleleMate and has been teaching Aussie students for many years, we can't speak highly enough of him. We encourage you to go ahead and schedule your free lesson today.