How To Play Andantino By Matteo Carcassi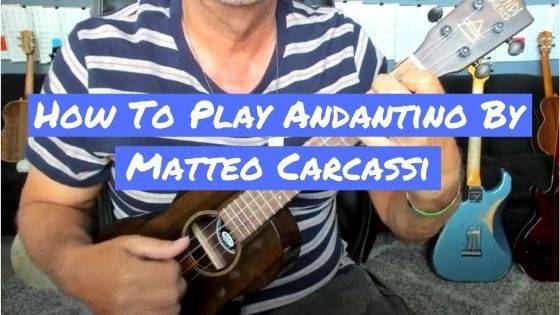 A Little Info About This Lesson
Our next lesson will focus on a guitar masterpiece by Matteo Carcassi. A native of Florence, Italy, Carcassi studied piano as a child, but learned guitar shortly after. He became known as a superb concert guitarist.
He wrote 77 opuses and one of them is the song, Andantino. This piece is broken up into four sections. If you love classical music, you will absolutely enjoy playing this masterpiece. Jeffrey worked on the ukulele version of this song with complete structure and proper rhythmic values notated in the tab. The tune has a great melody and works well in both high and low G tuning.
The tutorial was easy to follow. Thanks to Jeff's gorgeous Bondi Sundance Ziricote Tenor Ukulele Bundle. It provided that crystal clear sound with good projection and a balanced tone. Enjoy!
Jeffrey's Instructional Video
---
Book A Free Lesson with Jeffrey Thomas
Jeff is offering a free 30 minute lesson over Skype to ukulele players of any level. Jeff is the best in the business and can provide expert knowledge on mastering "Matteo Carcassi's Andantino" and many more songs of your choice. Jeff is a friend of ours at UkuleleMate and has been teaching Aussie students for many years, we can't speak highly enough of him. We encourage you to go ahead and schedule your free lesson today.