At this stage you have chosen a pineapple ukulele in soprano size.
In step 3 of the buyers guide you will learn about the wood types available to you.
You will need to make a decision on whether you choose a solid wood or a laminate wood
The Decision - Solid Wood or Laminate Wood
It is important to understand the difference between the 2 types of wood so you can make a smart decision. Each has its benefits, you can't go wrong with either type of wood since we have picked only the best instruments to offer in our store
Solid Wood Vs Laminate Wood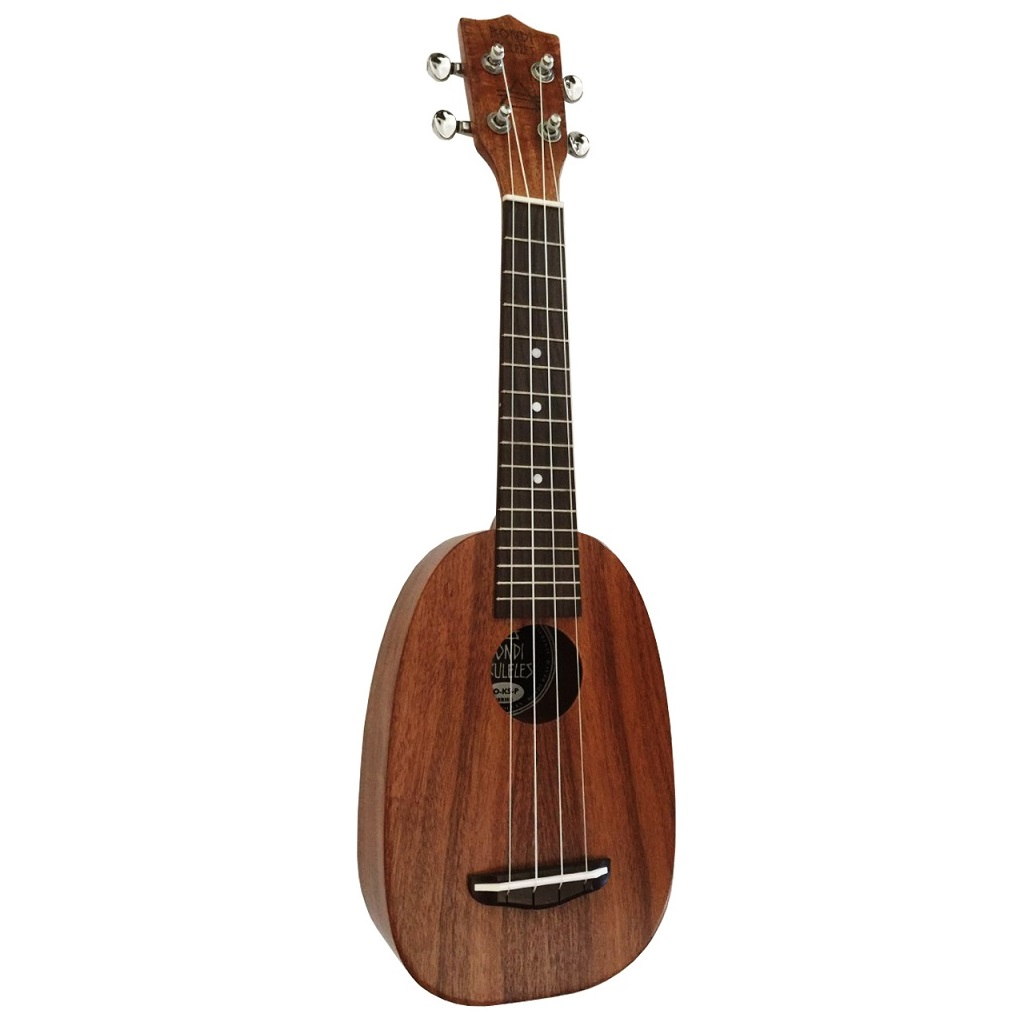 ---
---
---
---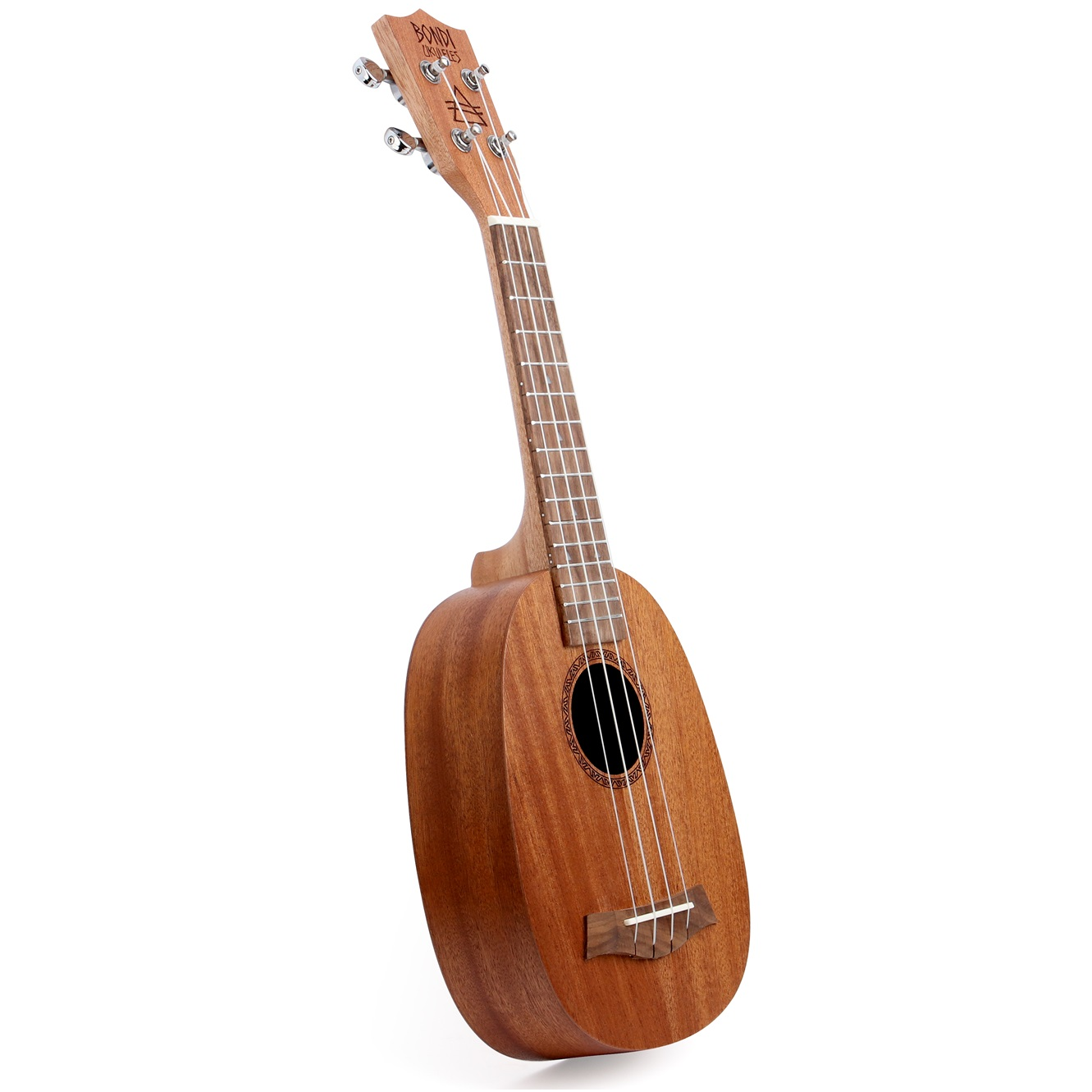 ---
---
---
---
Solid Wood = Best Quality
Solid wood means the top, back and sides of the ukulele are made from a piece of solid wood. This is expensive to make, but they look and sound extraordinary. Solid wood ukuleles are able to vibrate more freely, which gives them a nicer tone than the laminates in most cases. We have a bunch of exotic woods to choose from in this category.
Laminate Wood = Best Value
Laminate wood means the ukulele is made from "sheets" of wood. Laminate ukuleles are made extremely well these days and can sound as good as the solid wood ukuleles. They have extremely good durability which makes them suitable for kids, first timers and those who want to travel with a ukulele. Don't be fooled by the affordable price tag as many laminate ukes sound just as good as a solid wood ukulele.
---
Solid wood ukulele will often have a distinctive grain and will be 100% unique to any other ukulele in the world because they are made from a solid piece of timber. They will usually have a nicer tone than laminates and will appeal to those who are serious about their ukulele playing. Here are the woods available in the soprano standard shaped ukuleles:
Koa is a famous hawaiian wood which has been used for hundreds of years to make ukuleles. Koa produces a beautiful sound and many expensive ukuleles are made from this wood. Each instrument has a unique grainy appearance. Koa ukuleles are expensive but they are well worth the price.
---
Laminate Wood Ukulele Types
Ukuleles made from laminate woods look very nice, often they wont have the distinctive curly grains of the more expensive woods. When manufacturers produce a batch of laminate ukes, they typically look the same. For most people, including beginners, this isn't a problem at all, as they are getting a good quality instrument without breaking the bank. Most beginners will start with a laminate wood ukulele.
Mahogany is the most common wood used to make ukuleles. It produces a nice even tone for the ukulele without being too bright or mellow. It fits right in the middle of the spectrum which makes it suitable for most ukulele players. It's fairly similar in properties to Koa wood but at a much more affordable price.